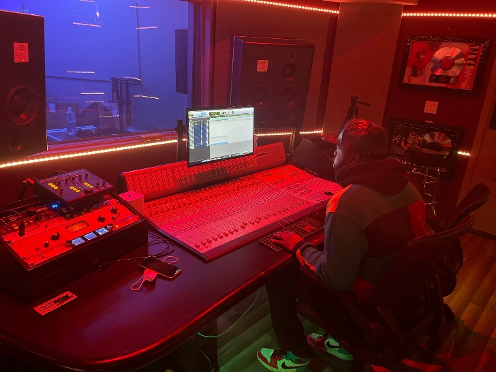 The song was released by the EL-JAY label he controls, Starz Music Group, and the project's debut music video, "What You Wanna Do," was made by Tru. P the amazing music producer (@trudotp), released recently. Independent record labels are moving in a different direction thanks to Starz Music Group. And the music creation "What You Wanna Do," was ranked number 2 in the Billboard charts. It is such a great achievement and  Tru. P owns his own Label H1T Records which he currently has a project released called Tru Live and Uncut.  
As a successful music producer Tru. P is a person who's calm and works towards making things easier for the artist, whatever that takes. Sharing ideas, insights, and emotions with others can be more interesting and can foster creativity to present a divergent or outside perspective. It can produce a new viewpoint and a clearer vision. And this is where a contemporary music producer enters the picture. True. P alone with EL-JAY has done the scenario to the point. In order to focus solely on making the best music possible, artists can turn to professionals for guidance, inspiration, or assistance in all facets of the recording process. The producer will then advance it. Tru. P is someone who has done an amazing job with what he does and has brought so much of success to the people who work with him too.
El-upbeat Jay's Neo-Soul, R&B, and Pop flow music seizes the attention of listeners and transports them to the golden age of classic soul. Since El-Jay first displayed inventiveness and expressed interest in acting, music, and modeling at a young age, entertainment and music have always played a significant role in his life. El-Jay was influenced by Michael Jackson in addition to teaching himself to dance when he was just five years old. He started to copy whatever Michael did, delighting others with his recreation of this well-known performer.
El-fans Jay's on Twitter, @therealeljayy, has been purchasing his EP on iTunes, which is helping his record sales rise. With a unique sound, this R&B project stands out from the competition. Rome's son, a double platinum-certified R&B performer You are my owner. To carry the legacy name is in EL-DNA. JAY's Watch out for El-Jay; on November 10th, he will be performing for the SOUTH BAY LAKERS. The Journey, a new EP project by EL-JAY, a billboard charting musician and actor, debuted at number one on iTunes three times over Drake. He is now on a Power 106 tour.
Instagram of h1trecords : https://www.instagram.com/h1trecords/
Media Contact
Company Name: H1t Records LLC
Contact Person: Princess Va'shion
Email: Send Email
Phone: (818)679)-6053
Country: United States
Website: http://www.eljaymusic.com