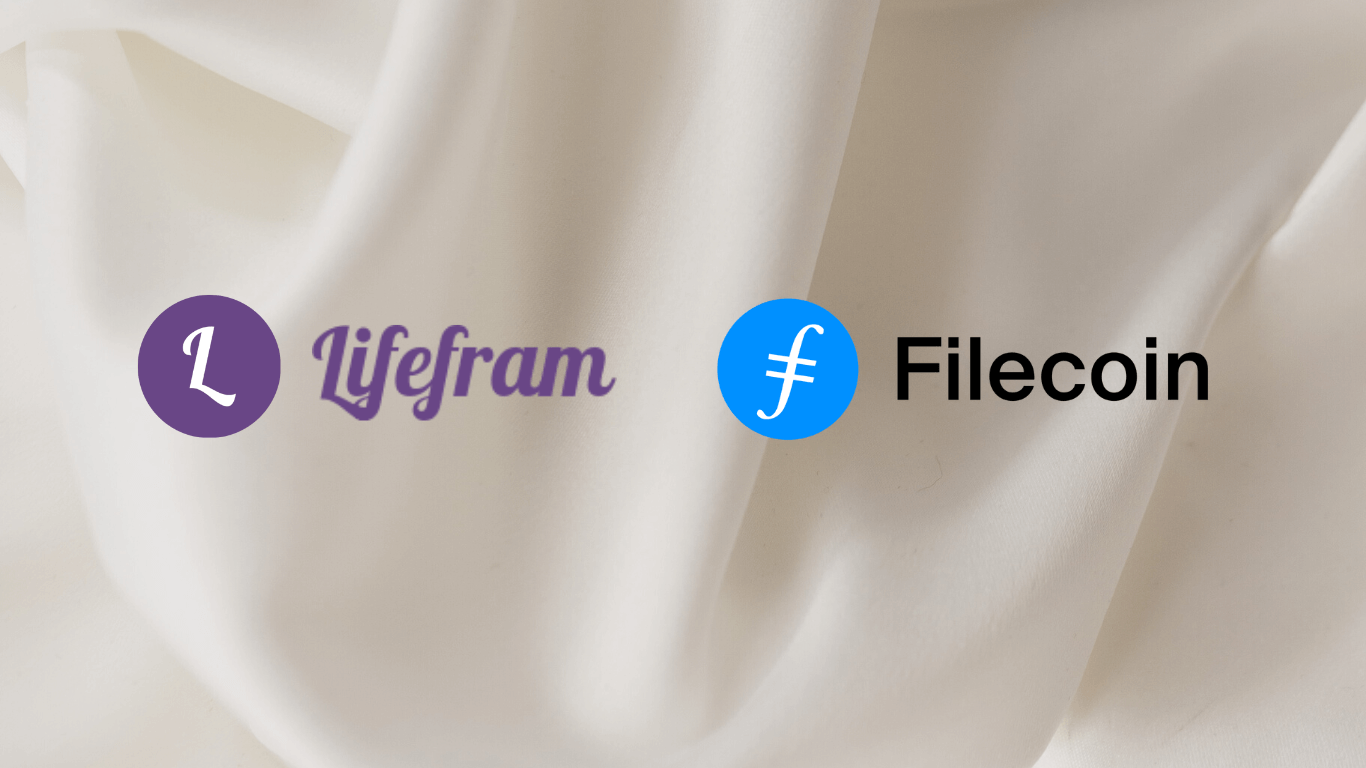 Lifefram aims to be a decentralized encyclopedia for the departed that documents those who have passed away permanently and persistently for 300 years and beyond.
Lifefram has been awarded the Open Dev grant from Filecoin to further its non-profit initiative of building a global decentralized database for the departed. This grant is a contribution made by Filecoin which is currently the world's most popular blockchain storage network.
Its aim is to be the "encyclopedia of the departed" by archiving obituaries and memorials of people who have passed away. This is the second grant received by this project after it successfully completed all milestones in its first grant which was also received from Filecoin under their microgrant program.
In this open dev grant, Lifefram team is required to complete three substantial milestones consisting of major development and publication work on its existing system. The majority of the development work includes the improvement of the current system while optimizing and automating processes of content archiving. Part of the work also covers UI/UX improvement to provide a better user experience to all users including translation to four major languages - Spanish, French, Hindi and Chinese.
This non-profit project began its roots as an unassuming idea called Peopedia that was submitted for the Babylon 2.0 hackathon organized by World Blockchain Hackathon. The purpose of the idea is to provide a sustainable way to remember an average of 160,000 people who pass away every day in this world. Since most online memorials do not store their data beyond a lifetime and Wikipedia is only for notable people, the brainchild of this project, Melvin Wong, believes a permanent and persistent database should be created to memorialize individuals who ever lived on this planet. It eventually won the grand prize when the results were announced in November 2021.
Lifefram chooses to use Filecoin's decentralized storage infrastructure thanks to its inherent nature of keeping data persistently for generations to come. With decentralization, duplicates of information are stored across various servers controlled by various individuals in different countries and not by a sole individual or organization. Assuming one individual's server stops operating, another person's server will continue to retain the information, thus, ensuring the data will endure.
Blockchain networks like Filecoin store information in a decentralized manner across numerous servers that are interconnected across the world. Various people and organizations, such as Lifefram, own and operate these servers as part of the network.
This project fittingly echoes Filecoin's mission of storing humanity's most important information by storing information about deceased individuals. This could help their children and their children's children learn about their ancestral roots while assisting mankind to predict the future by learning about the past.
Lifefram offers its free service to anyone who wishes to create a biography of someone who has departed. Each biographical data shall be stored on the Filecoin decentralized storage network for many years to come.
Media Contact
Company Name: Lifefram
Contact Person: Melvin Wong
Email: Send Email
Phone: +821042414128
City: Seoul
Country: Korea
Website: https://lifefram.org