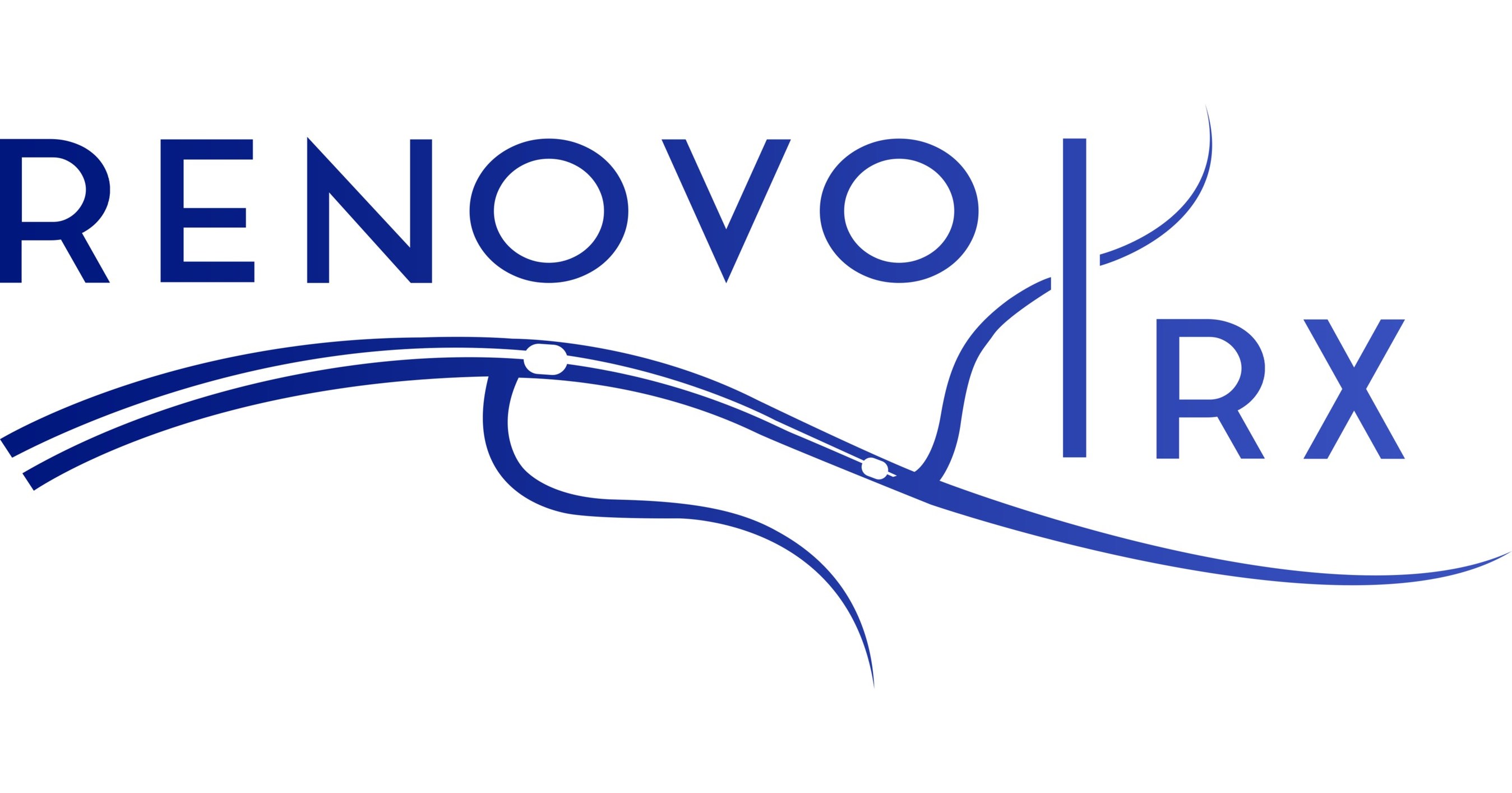 RenovoRx, Inc. (NASDAQ: RNXT) shares are in a bullish mood, surging by 14% on trading volume 1.5X its average since the start of the week. For those following RNXT, the move comes as no surprise. In fact, most RNXT investors believe the stock should be trading appreciably higher, given its position as a late-stage Phase III company that has already posted impressive interim data from its TIGeR-PaC trial. Moreover, the latest supportive data puts a massive market in RNXT's crosshairs. (*share price of $2.33, Yahoo1 Finance, 02:43 PM EST)
Indeed, the target indication of pancreatic cancer represents no small opportunity. According to projections, pancreatic cancer is expected to become the second-largest cause of cancer-related deaths before the decade's end. But there's good news: if all stays on course, RNXT will bring a better FDA-approved treatment to market that could earn a standard of care status, replacing systemic, intra-venous chemotherapy utilizing blood vessels to deliver treatment. RNXT's approach is different, and that could be its most significant advantage.
From any perspective, the trial stars are aligning for RNXT in 2023. In fact, optimism about meeting primary endpoints is growing, a sentiment supported by a confluence of events pointing to a positive outcome for its late-stage clinical trial targeting pancreatic cancer. The good news is coming from several fronts.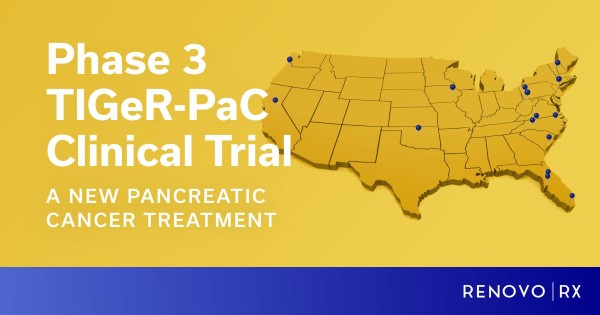 Another Prestigious Medical Center Joins the RNXT Mission
Most recently, RNXT announced that the University of Texas (UT) Southwestern Medical Center has been added to the list of sites actively enrolling pancreatic cancer patients in RNXT's open-label, randomized clinical trial investigating RenovoGem. It utilizes RenovoRx's proprietary therapy platform, TAMP™, to provide improved and targeted intra-arterial delivery of FDA-approved gemcitabine chemotherapy to treat Locally Advanced Pancreatic Cancer (LAPC). Of course, adding additional sites, especially prestigious university medical centers, is a value driver in and of itself. After all, they provide credibility and even validate new therapies, especially game-changers like the one RNXT is proposing.
Still, while adding UT Southwestern Medical Center can be considered a new milestone, investors are likelier to have their eyes and expectations set on a prize that could deliver enormous near-term shareholder value.
On Thursday, RNXT plans to release another set of interim data from its TIGeR-PaC trial. Assuming the new data is positive and confirms its prior observations, RNXT shares could find current levels to be a springboard instead of a platform. In other words, the consolidation pattern ahead of the release could give way to a decisive move higher that more appropriately rewards RNXT's accomplishments and its next step toward submitting an NDA for its treatment candidate.
A Larger Goal: Enhance Survival and Quality Of Life
Don't underestimate what's in play this week. The planned interim data update could transform RNXT, noting that an FDA-approved treatment candidate could become the new standard of care for treating specific pancreatic cancer. The trial design, and its expected positive results, intend to demonstrate why the company's treatment is worthy of the leadership position. Specifically, the TIGeR-PaC study is comparing RenovoGem with the standard-of-care treatment (intravenous gemcitabine and nab-paclitaxel), with new data potentially building upon already published positive interim data analysis that suggested a 6-month improvement in median overall survival and a 65% reduction in side effects versus standard-of-care.
The research takes advantage of knowing that pancreatic cancer tumors have a poor blood supply, often resulting in systemic chemotherapy not reaching the tumor. Thus, noting the need for a different approach to treatment, RNXT is evaluating targeted, intra-arterial chemotherapy that is singularly focused on the cancer. Keep in mind that UT Southwestern Medical Center is the latest to join in the Phase III effort. They represent one of the world's premier academic medical organizations, integrating research with exceptional clinical care and adding plenty of research firepower.
UT Southwestern staff's over 2,800 providers are responsible for groundbreaking medical advances and are committed to translating science-driven research quickly to new clinical treatments. Physicians there provide medical care in about 80 specialties to more than 105,000 hospitalized patients, treat nearly 370,000 emergency room cases, and oversee approximately three million outpatient visits annually. Accurately stating the obvious, RNXT has again aligned itself with a research partner willing to validate the importance and promise of its treatment candidates. That's a mission in progress.
The combined teams, including the other trial centers, are moving the TIGeR-PaC Phase III trial forward. The study is a randomized multi-center Phase III open-label clinical trial investigating RNXT's first product candidate, RenovoGem™. It's utilizing RenovoRx's proprietary therapy platform, TAMP™, to provide targeted intra-arterial delivery of FDA-approved chemotherapy, gemcitabine, to treat locally advanced pancreatic cancer (LAPC) following stereotactic body radiation therapy (SBRT).
Additionally, the study is comparing treatment with TAMP™ versus standard-of-care systemic intravenous (IV) administration of gemcitabine and nab-paclitaxel to a randomized 114-patient population (57 in each arm) with all patients receiving upfront induction chemotherapy and SBRT. The final analysis will be conducted after 86 protocol-specified events have occurred in the SBRT population with two planned interim analyses: the first when 30% of the specified events have been reported and the second when 60% of the events have been reported (expected in mid-2024).
An additional value driver, RNXT's RenovoGem™, is also being evaluated 
RenovoGem™ in Line to Be a Treatment Game-Changer
RenovoGem™ is the first drug-device combination product candidate utilizing the TAMP™ therapy platform via pressure-mediated delivery technology to deliver gemcitabine, an FDA-approved chemotherapy, locally across the arterial wall to bathe tumor tissue in the chemotherapy. In addition to being evaluated in the randomized Phase III TIGeR-PaC clinical trial study, RNXT plans to investigate RenovoGem's value in extrahepatic Cholangiocarcinoma (eCCA) through a clinical trial expected to start in the first half of 2023. That could be a milestone announcement in the queue.
Additional positive developments could follow. RNXT announced the acceptance of a late-breaking oral presentation for RenovoGem, treating locally advanced pancreatic cancer (LAPC), at Thursday's ESMO World Congress on Gastrointestinal Cancer (ESMO GI). Investors may want to pay attention. In fact, they may wish to consider taking a position ahead of the planned update. Why?
Because according to RNXT, the presentation will feature new secondary endpoint data from the first interim analysis in the Phase III TIGeR-PaC study. Remember, companies seldom promote bad news, especially from a grand stage. Thus, aggressive traders may consider positioning ahead of the update, noting that additional validation of a phase III asset is generally not a sell-the-news event. On the contrary, that type of news can be a powerful catalyst for growth, particularly for undervalued stocks. Keep in mind that the data expected this week will add to the excellent interim data already published.
Data presented at the recent American Association of Clinical Research (AACR) 2023 conference demonstrated a 6-month median overall survival difference between the test arm (RenovoGem) and control arm (standard of care gemcitabine and Abraxane) along with a 65% reduction in adverse events. And based on a "read between the lines" statement from RNXT, the second data set could be better.
In an update, Shaun Bagai, CEO, RenovoRx, said, "We are thrilled to announce that Dr. Michael J. Pishvaian, Principal Investigator, will present new secondary endpoint data from the interim analysis in our pivotal study at the upcoming ESMO GI." He added, "This data will notably include PFS from the Phase III study, which has historically been used as a registrational endpoint in FDA New Drug Applications both in accelerated and traditional approvals. We look forward to continued engagement with leading oncologists in the field as we advance RenovoGem and our delivery platform's potential to benefit cancer patients."
That presentation is tomorrow, Thursday, June 29.
Milestones Can Indeed Turn Into Catalysts
Of course, RNXT must deliver as expected for that growth to occur. The good news is that precedent suggests they will. So far, 47 of 114 target post-SBRT/chemotherapy patients have been randomized in the TIGeR-PaC clinical trial. RNXT has received reports of 26 events in this population. This 26th event represents 30% of the 86 events and thus triggered the first planned interim analysis and a meeting of the study's Data Monitoring Committee ("DMC") to evaluate the ongoing progression of the Phase III clinical trial. Upon completion of the analysis and assessment of the data by the DMC, and RenovoRx's subsequent review of their findings, it will report the results.
Assuming the data accrues as expected, the innovative RenovoRx therapy platform would be on pace to disrupt the current standard of care and cause a potential changing of the guard at the frontline position, usurping big pharma names like Merck (NYSE: MRK) and Incyte (NASDAQ: INCY). Remember that RNXT has an excellent chance of earning that role by advancing a mission to transform oncology therapy, not only through its TIGeR-PaC Phase III study but also by expanding its clinical pipeline to treat other solid tumors. Progress toward the higher goal is being made.
In 2022 and thus far in 2023, RNXT completed an impressive amount of work. In addition to four clinical data abstracts being accepted for presentation at the 2023 ASCO Gastrointestinal Cancer Symposium, RNXT earned its eighth U.S. patent extending the intellectual property coverage of the RenovoTAMP therapy platform. However, that's not all driving the investment proposition.
Stage Is Set for a 2H/2023 Rally
RenovoRx also presented its RenovoTAMP therapy platform at the Advanced Interventional Management Symposium and the Symposium on Clinical Interventional Oncology. Additionally, RNXT participated in the University of Cambridge Academy of Therapeutic Sciences Gateway to Translation Seminar Series, presented preclinical research data demonstrating potential utility for the treatment of bile duct cancer, and enrolled the initial pancreatic cancer patient in its ongoing TIGeR-PaC clinical trial study at Columbia University's New York-Presbyterian Hospital Irving Medical Center.
Thus, it's tough to argue against RNXT being better positioned today than ever to meet its near-term objectives and address a cancer indication expected to offer a $429 million treatment opportunity by 2029. Those who try would be short on ammo, considering it would be difficult to refute the compelling data supporting RNXT's path toward earning a standard-of-care drug designation. That place isn't just peer accolade; it's also worth billions of dollars.
All told, the next few days could be a defining moment in RNXT's history. Despite its recent bullish run, these upcoming developments could still allow RNXT stock to accrue plenty more upside. In fact, if the data released this week impresses, the trajectory for its stock price could be the steepest it's ever been. And as the company moves closer to meeting its Phase III endpoints, the attention is well-deserved.
Disclaimers: Shore Thing Media, LLC. (STM, Llc.) is responsible for the production and distribution of this content. STM, Llc. is not operated by a licensed broker, a dealer, or a registered investment adviser. It should be expressly understood that under no circumstances does any information published herein represent a recommendation to buy or sell a security. Our reports/releases are a commercial advertisement and are for general information purposes ONLY. We are engaged in the business of marketing and advertising companies for monetary compensation. Never invest in any stock featured on our site or emails unless you can afford to lose your entire investment. The information made available by STM, Llc. is not intended to be, nor does it constitute, investment advice or recommendations. The contributors may buy and sell securities before and after any particular article, report and publication. In no event shall STM, Llc. be liable to any member, guest or third party for any damages of any kind arising out of the use of any content or other material published or made available by STM, Llc., including, without limitation, any investment losses, lost profits, lost opportunity, special, incidental, indirect, consequential or punitive damages. Past performance is a poor indicator of future performance. The information in this video, article, and in its related newsletters, is not intended to be, nor does it constitute, investment advice or recommendations. STM, Llc. strongly urges you conduct a complete and independent investigation of the respective companies and consideration of all pertinent risks. Readers are advised to review SEC periodic reports: Forms 10-Q, 10K, Form 8-K, insider reports, Forms 3, 4, 5 Schedule 13D. For some content, STM, Llc., its authors, contributors, or its agents, may be compensated for preparing research, video graphics, and editorial content. STM, LLC has been compensated up to four-thousand-dollars cash via wire transfer by a third party to produce and syndicate content for RenovoRX, Inc. for a period of two weeks ending on 3/12/23. As part of that content, readers, subscribers, and website viewers, are expected to read the full disclaimers and financial disclosures statement that can be found on our website. The Private Securities Litigation Reform Act of 1995 provides investors a safe harbor in regard to forward-looking statements. Any statements that express or involve discussions with respect to predictions, expectations, beliefs, plans, projections, objectives, goals, assumptions or future events or performance are not statements of historical fact may be forward looking statements. Forward looking statements are based on expectations, estimates, and projections at the time the statements are made that involve a number of risks and uncertainties which could cause actual results or events to differ materially from those presently anticipated. Forward looking statements in this action may be identified through use of words such as projects, foresee, expects, will, anticipates, estimates, believes, understands, or that by statements indicating certain actions & quote; may, could, or might occur. Understand there is no guarantee past performance will be indicative of future results. Investing in micro-cap and growth securities is highly speculative and carries an extremely high degree of risk. It is possible that an investors investment may be lost or impaired due to the speculative nature of the companies profiled. 
Media Contact
Company Name: STM, LLC.
Contact Person: Michael Thomas
Email: Send Email
Country: United States
Website: https://primetimeprofiles.com/