MOUNTAIN VIEW, Calif. and MUMBAI, India, Feb 27, 2023 - (ACN Newswire) - CleverTap, the modern integrated retention cloud, released its Industry Benchmark Report for Fintech Apps 2022. As fintech apps continue to grow more popular, the number of players vying for market share has increased. This has subsequently reduced customer retention and "stickiness" for any one brand. Therefore, today more than ever, it is crucial that fintech companies find ways to drive customer "stickiness" by engaging users in effective ways that eventually drive transactions and fuel growth. The report reflects data collected from Asia-Pacific, Europe, India, Latin America, Middle-East, and North America. The report gives marketers a truly holistic view of key metrics within the fintech app landscape. It also spans a wide variety of fintech apps, including, but not limited to, mobile payment apps, cryptocurrency, and block chain services, along with banking and insurance among others.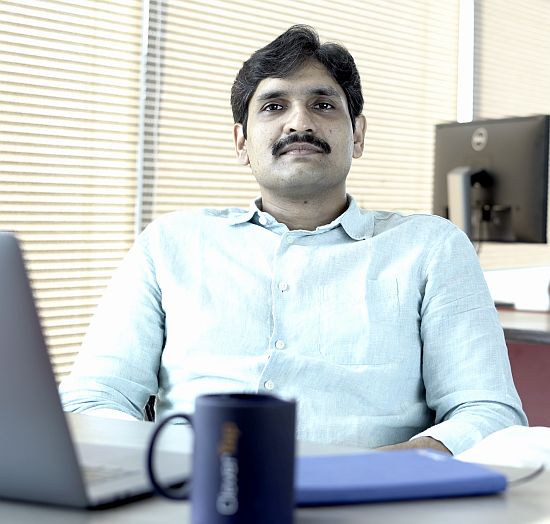 Jacob Joseph, VP-Data Science, CleverTap



These insights will not only serve as a helpful starting point for developing successful engagement strategies, but also assist in understanding how an app fares in comparison to global averages. Some of the key metrics in the report include:

- Install to sign-up rate: Only 1 in 5 users that install fintech apps (21%) end up signing up within the first week.
- Average time to sign-up: 70% of the users that sign-up, do so within 75 seconds of launching the app for the first time.
- Sign-up to conversion rate: 95% of newly signed-up users make at least one financial transaction in the first month.
- Average time to to convert: 76% of newly signed-up users move from onboarding to deeper-in-the-funnel engagement within an average of 7 days.
- Session frequency: On average, fintech app users launch their app around 11 times a month.
- Average repeat transaction rate for new users: 15% of newly signed-up users complete more than one transaction in the first week.
- Average click through rate for push notifications: On average, 9% of Android users and 6% of iOS users will click on and interact with push notifications.
- Average click through rate for in-app notifications: The click through rate for in-app notifications is 24%, that's about 3 times more than that of push notifications.
- Average email open rate: 34% users open emails sent by fintech companies.
- Average Stickiness Quotient: Fintech apps enjoy a stickiness quotient of 22%, that indicates nearly one-quarter of MAUs consistently return to their fintech apps.

"The fintech industry has seen exponential growth in the last few years. Given the relentless competition within the space, fintech platforms need to step up their Omnichannel engagement efforts to better retain customers", said Jacob Joseph, VP-Data Science, CleverTap. "The benchmark metrics laid out in our report provide a great starting point for growth marketers looking to develop effective marketing strategies. They will be able to compare numbers against global averages and pinpoint which aspects they are excelling at and which areas could use some attention or innovation."

95% of new fintech users complete a monetary transaction in the first month. This shows that while users see value in fintech apps, it's important to adopt customized user engagement strategies to boost retention on the platform. Today there is a real need for fintech brands to bake-in effective marketing strategies within their apps. Users will remain responsive as long as the experience is engaging and seamless. The benchmark report helps fintech apps understand how to build successful mobile communication campaigns, and also allows growth marketers to discover areas that require greater focus.

The report can be downloaded here. https://clevertap.com/insights/mobile-payment-apps-benchmarks-report/

About CleverTap

CleverTap is the World's #1 Retention Cloud that helps app-first brands personalize and optimize all consumer touch points to improve user engagement, retention, and lifetime value. It's the only solution built to address the needs of retention and growth teams, with audience analytics, deep-segmentation, multi-channel engagement, product recommendations, and automation in one unified product.

The platform is powered by TesseractDB(TM) - the world's first purpose-built database for customer engagement, offering both speed and economies of scale.

CleverTap is trusted by 2000 customers, including Gojek, Electronic Arts, TED, English Premier League, TD Bank, Carousell, AirAsia, Papa Johns, and Tesco.

Backed by leading investors such as Sequoia India, Tiger Global, Accel, and CDPQ the company is headquartered in Mountain View, California, with presence in San Francisco, New York, Sao Paulo, Bogota, London, Amsterdam, Sofia, Dubai, Mumbai, Singapore, and Jakarta.

For more information, visit clevertap.com or follow on LinkedIn and Twitter.

Forward-Looking Statements

Some of the statements in this press release may represent CleverTap's belief in connection with future events and may be forward-looking statements, or statements of future expectations based on currently available information. CleverTap cautions that such statements are naturally subject to risks and uncertainties that could result in the actual outcome being absolutely different from the results anticipated by the statements mentioned in the press release.

Factors such as the development of general economic conditions affecting our business, future market conditions, our ability to maintain cost advantages, uncertainty with respect to earnings, corporate actions, client concentration, reduced demand, liability or damages in our service contracts, unusual catastrophic loss events, war, political instability, changes in government policies or laws, legal restrictions impacting our business, impact of pandemic, epidemic, any natural calamity and other factors that are naturally beyond our control, changes in the capital markets and other circumstances may cause the actual events or results to be materially different, from those anticipated by such statements. CleverTap does not make any representation or warranty, express or implied, as to the accuracy, completeness or updated or revised status of such statements. Therefore, in no case whatsoever will CleverTap and its affiliate companies be liable to anyone for any decision made or action taken in conjunction.

For more information:
SONY SHETTY
Director, Public Relations, CleverTap
+91 9820900036
sony@clevertap.com

IPSHITA BALU
Consultant
Archetype
+91 95901 11798
ipshita.balu@archetype.co

Source: CleverTap

Copyright 2023 ACN Newswire . All rights reserved.