HONG KONG, Sept 5, 2023 - (ACN Newswire) - The 42nd HKTDC Hong Kong Watch & Clock Fair and 11th Salon de TE, organised by the Hong Kong Trade Development Council (HKTDC), Hong Kong Watch Manufacturers Association Ltd and The Federation of Hong Kong Watch Trades & Industries Ltd, have returned with great acclaim. The fairs assemble more than 700 exhibitors from 17 countries and regions. Adopting the EXHIBITION+ hybrid model, the physical exhibition will take place at the Hong Kong Convention and Exhibition Centre (HKCEC) for five consecutive days starting from today (5 to 9 September). The fairs will be open to trade visitors, and for the last two days (8 to 9 September) Salon de TE will also be open to admit the general public. Online exhibitions will continue until 16 September, providing the watch industry a business platform that goes beyond time and geographical limit.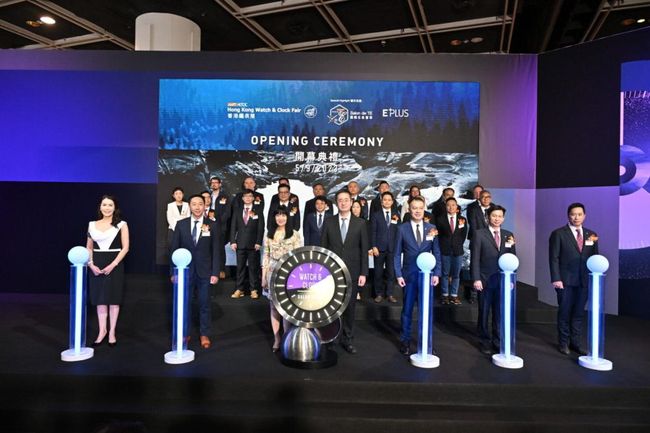 The 42nd HKTDC Hong Kong Watch & Clock Fair and 11th Salon de TE opened today.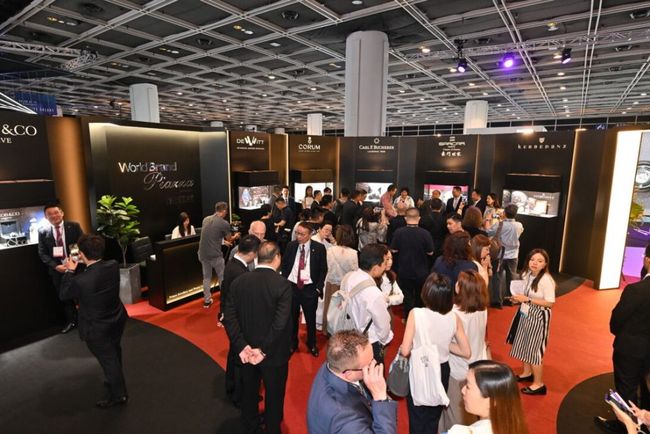 Sponsored by Prince Jewellery & Watch for the 13rd consecutive year, the World Brand Piazza at Salon de TE showcasing 10 world-class watch brands.



Showcasing the essence of Guo Chao design

Salon de TE brings together numerous internationally renowned watch brands. This year, the event introduces a new theme on Guo Chao, featuring several heavyweight Chinese watchmakers who display timepieces that blend Chinese cultural elements with exquisite craftsmanship. Among them are Ma XuShu, a watchmaking master and member of the Academie Horlogere des Createurs Independants (AHCI), Logan Kuan Rao, a highly anticipated young independent watchmaker, Wei Guang Wen, a specialist in the development and production of Guangzhou clocks, and Huo Feile, the first and only independent watchmaker from Macao. Mr Kuan will present the 'Bingshan' (Iceberg) watch, equipped with a patented escapement design developed in-house. This patent has been included in reference material in Swiss watchmaking schools and is the only Chinese patent featured in the book. The new work of another Chinese independent watchmaker Lin Yonghua, the Lucky Harvey Dragon watch, will also be displayed in the fair. This watch is one of the contestants for the "Men's Watch" at the 23rd Grand Prix d'Horlogerie de Geneve (GPHG), revealing the perspective of China's high-end watchmaking.

An increased participation of brands in the Wearable Tech zone; World Brand Piazza showcases world-class timepieces art treasures

Salon de TE's five main themed zones: World Brand Piazza, Chic & Trendy, Craft Treasure, Renaissance Moment and Wearable Tech present more than 130 renowned watch brands from countries such as France, Switzerland, Italy and the United States. The Wearable Tech zone has tripled in size as compared with 2019, displaying a range of smart watches and the latest technological brands, including Microwear, DTNO.1, I DO, MYZI and more.

The World Brand Piazza, sponsored by Prince Jewellery & Watch for the 13th consecutive year, showcases 10 top-tier watch brands, including Bovet, Carl. F Bucherer, Corum, CVSTOS, DeWitt, Franck Muller, Jacob & Co., Kerbedanz, Parmigiani Fleurier and Sarcar Geneve.

Select timepieces being showcased at the two watch shows include:

- The Swiss Independent Watchmaking Pavilion (SIWP) presents Amarildo Pilo's personal brand, Pilo & Co, featuring the new Extraneo series. It incorporates a patented arrow-shaped hollowed hand design that adjusts its length according to minute or hour indications, a unique and original design.

- Swiss brand COINWATCH unveils the C210 COINOGRAPHER watch, combining exquisite Swiss craftsmanship with an environmental concept. The watch case is made from recyclable natural fibres, while the strap is crafted from specially treated apple peel, emphasising sustainability.

- Danish brand Obaku introduces an octagonal timepiece in a classic blue and rose gold colour scheme. The series features high-quality stainless-steel construction with an ultra-thin design, and the mesh bracelet adds a touch of fashion.

- BONIA, a Singaporean brand, showcases women's watches with unique horseshoe-shaped cases paired with mother-of-pearl dials, a fashionable choice for either office wear or evening functions.

- DTNO.1 from Mainland China debuts with the DT5 Sport sports watch, offering more than 100 sports modes and upgraded training programmes. Users can customise personal fitness plans.

Original Equipment Manufacturer (OEM) and Original Design Manufacturer (ODM) Watches

The Hong Kong Watch & Clock Fair also showcases a wide range of products through its eight dedicated zones. Pageant of Eternity features high-end Original Equipment Manufacturing (OEM) and Original Design Manufacturing (ODM) watches, while other thematic zones include finished watches, clocks, smartwatches (OEM manufacturing), machinery and equipment, parts and components, packaging products and trade services, offering buyers a one-stop sourcing platform.

Hall-of-Fame industry representatives analyse watch industry trends and prospects

The fairs also host forums, seminars and networking events to keep industry professionals informed on market trends and insights. The Hong Kong International Watch Forum held this afternoon has invited representatives from watch associations in Mainland China, France, Germany, Japan, Korea and Switzerland to discuss regional trade performance and global outlook.

The annual Asian Watch Conference tomorrow (6 September) will delve into sustainable development in watch design, the latest trends and future directions to inspire new ideas under the theme Shaping the Future of Watch: The Next Design Trends. Speakers include market research analyst Anna Dai from Euromonitor International (Hong Kong), Zhang Jianmin, the founder & president of Shenzhen CIGA Design Co., Ltd., and independent Swiss watchmaker Olivier Savelli.

In response to the industry's interest in the Greater Bay Area market, the Embark on a New Journey: Merging Greater Bay Area & Overseas seminar on Thursday 7 September will feature Wing Chu, Section Head of Special Project & Business Advisory at the HKTDC, examining GBA watch industry opportunities from a marketing strategy perspective. On the same day, watch collector Noel Wong and watch culture expert and founder of Watch Traveler magazine William Bai will share their insights on affordable luxury watch trends.

The 40th Hong Kong Watch Design Competition, jointly organised by the HKTDC, Hong Kong Watch Manufacturers Association Ltd and Federation of Hong Kong Watch Trades & Industries Ltd., features Open Group and Student Group awards with the themes The Beauty of Perspective and Game Code respectively. All award-winning and shortlisted entries are on display at the Watch & Clock Fair, with the award ceremony scheduled for Saturday 9 September at the Infinite Galaxy of the fairground, with celebrity judge Jessica Hsuan in attendance.

Debut Scan2Match extends online connection with exhibitors

The EXHIBITION+ hybrid model ensures participants can join online as well as physically, with an extended fair period. HKTDC introduces a brand-new offline-to-online function "Scan2Match", allowing buyers at the fairs to scan exhibitors' unique QR codes using the HKTDC Marketplace App, to bookmark favorite exhibitors, browse product information and interactive floor plan, make enquiries and continue online chat with exhibitors during or after the exhibition period.

Engaging Activities for the Public to Win Luxury Watches and Fashion Accessories

The last two days of Salon de TE (8 and 9 September) will be open to the public aged 12 and above. The fair will feature various exciting activities, including watch parades, watch and painting demonstration, embroidery watch craftsmanship demonstration and product launches by watch brands and more. Visitors can also participate in lucky draws for a chance to win exquisite gifts, including a watch valued at HK$18,000, fashion accessories and dining vouchers. In the Smart Bidding section, participants will have the opportunity to bid for desired timepieces starting from one-tenth of their original price, including Remak's Diamonds from $2,600 (original price $26,000), and ZEROO T4 by ZEROO TIME from $2,390 (original price $23,900). Some exhibits will be put up for sale on-site, so the public will be able to purchase their favourite watches at special price.

From 6 to 9 September, the fairs will be held concurrently with CENTRESTAGE, bringing together fashion brands and designer collections from around the world to create synergy. Visitors will have the opportunity to explore the latest products from more than 370 watch and fashion brands at the same time.

Export performance of Hong Kong watches and clocks:
2022 (total value) | Change year on year | Jan-July 2023 (total value) | Change year on year
HK$54.78 billion | -8.4% | HK$31.62 billion | -1.6%

Websites
- Hong Kong Watch & Clock Fair: https://www.hktdc.com/event/hkwatchfair/en
- Salon de TE: https://www.hktdc.com/event/te/en
- Photo download: https://bit.ly/3OX1r0I

About HKTDC

The Hong Kong Trade Development Council (HKTDC) is a statutory body established in 1966 to promote, assist and develop Hong Kong's trade. With 50 offices globally, including 13 in Mainland China, the HKTDC promotes Hong Kong as a two-way global investment and business hub. The HKTDC organises international exhibitions, conferences and business missions to create business opportunities for companies, particularly small and medium-sized enterprises (SMEs), in the mainland and international markets. The HKTDC also provides up-to-date market insights and product information via research reports and digital news channels. For more information, please visit: www.hktdc.com/aboutus. Follow us on Twitter @hktdc and LinkedIn

Media enquiries
Please contact the HKTDC's Communications & Public Affairs Department:
Frankie Leung, Tel: +852 2584 4298, Email: frankie.cy.leung@hktdc.org
Agnes Wat, Tel: +852 2584 4554, Email: agnes.ky.wat@hktdc.org

Source: HKTDC

Copyright 2023 ACN Newswire . All rights reserved.