CHICAGO and VANCOUVER, British Columbia, April 06, 2023 (GLOBE NEWSWIRE) -- Dogwalkers, a premium cannabis pre-roll brand from Green Thumb Industries Inc. (Green Thumb) (CSE: GTII) (OTCQX: GTBIF), today announced that it will launch Show Dogs, a new line of infused cannabis pre-rolls. Show Dogs will launch in the Illinois market on Thursday, April 20th, and will be sold exclusively at RISE Dispensaries for the first two weeks. The product line will expand to additional markets later this year, including Massachusetts, Maryland and Nevada.  

Show Dog pre-rolls are crafted with premium cannabis flower that is harvested at peak freshness and infused with high-grade concentrate to provide top-class levels of potency, making them perfect for elevated journeys and new experiences.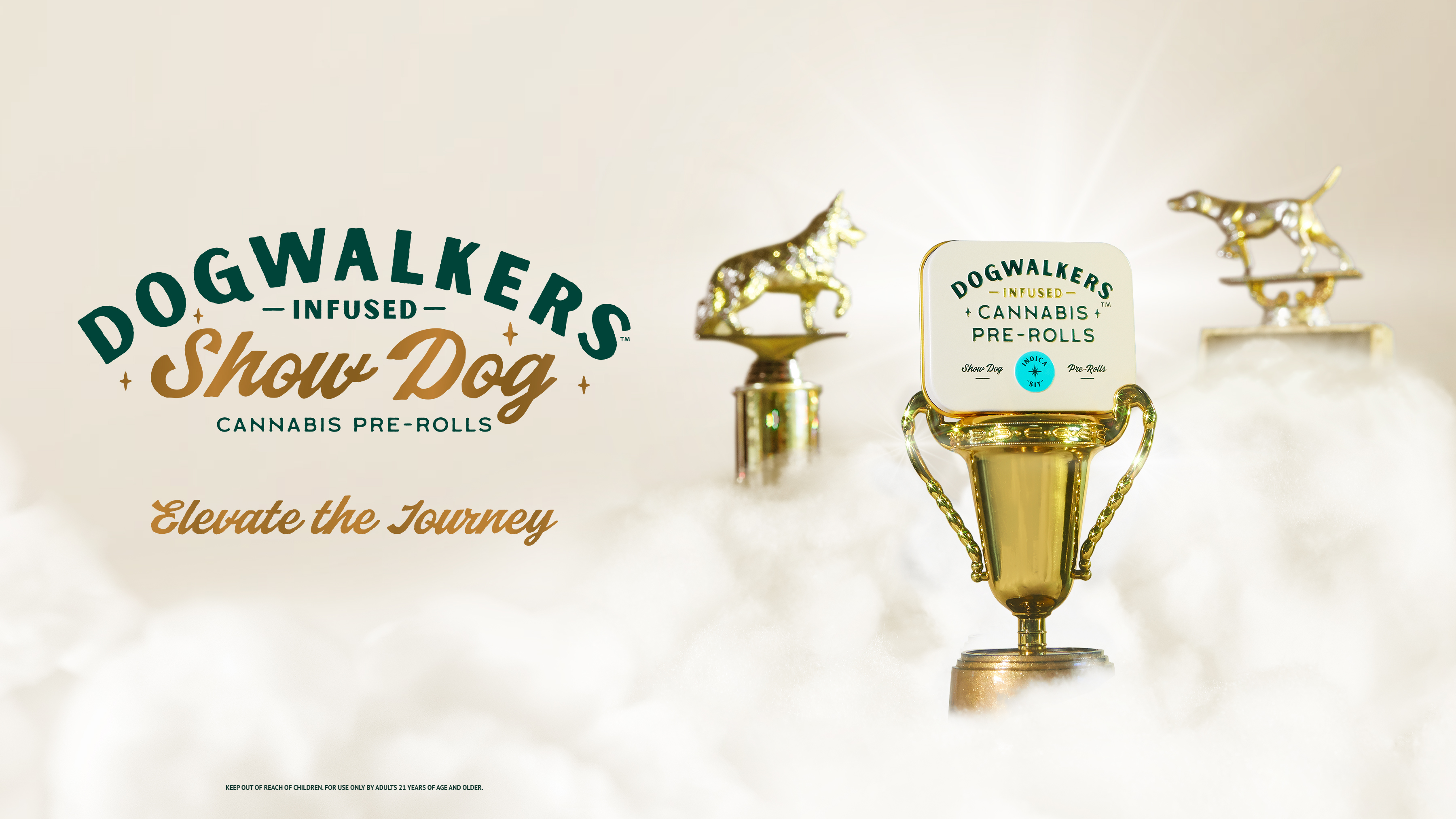 "Like our best four-legged friends, Show Dog infused pre-rolls make noble companions for all of your outdoor excursions," said Jessica Benchetrit, Senior Brand Director for Dogwalkers. "Infused pre-rolls are one of the fastest growing categories in cannabis, and Dogwalkers is thrilled to offer Show Dogs to consumers as they celebrate 420 and roll into the dog days of summer."
Show Dogs' launch will include $50 5pk 2.25g Mini Dogs and $30 1g Big Dogs available in the brand's Sit, Stay and Play effect categories so consumers can grab the ideal pre-roll for their next elevated adventure.
The Dogwalkers brand was inspired by the leisurely walks Green Thumb Founder and CEO, Ben Kovler, took with his dog, Bailey. Dogwalkers pre-rolls are intentionally sized to deliver a premium, unmatched cannabis experience that will help you Enjoy the Journey. The brand is also committed to helping animals in need. Every purchase of Dogwalkers supports local animal rescue organizations, including: Foundation for TJO Animals (MA), TAPS No-Kill Shelter (IL), Nevada SPCA (NV) and PetConnect Rescue (MD).
For more information on the Dogwalkers brand and where to find Show Dogs, please visit dogwalkersprerolls.com.
About Green Thumb Industries
Green Thumb Industries Inc. ("Green Thumb"), a national cannabis consumer packaged goods company and retailer, promotes well-being through the power of cannabis while giving back to the communities in which it serves. Green Thumb manufactures and distributes a portfolio of branded cannabis products including &Shine, Beboe, Dogwalkers, Doctor Solomon's, Good Green, incredibles and RYTHM. The company also owns and operates rapidly growing national retail cannabis stores called RISE. Headquartered in Chicago, Illinois, Green Thumb has 18 manufacturing facilities, 77 open retail locations and operations across 15 U.S. markets. Established in 2014, Green Thumb employs approximately 4,000 people and serves millions of patients and customers each year. The company was named to Crain's Fast 50 list in 2021 and 2022 and a Best Workplace by MG Retailer magazine in 2018, 2019 and 2021. More information is available at www.GTIgrows.com.
Cautionary Note Regarding Forward-Looking Information
This press release contains statements which may constitute "forward-looking information" within the meaning of applicable securities laws. Forward-looking information is often identified by the words "may," "would," "could," "should," "will," "intend," "plan," "anticipate," "believe," "estimate," "expect," or similar expressions and include information regarding the filing of the Documents and the timing thereof. The forward-looking information in this news release is based upon the expectations of future events which management believes to be reasonable. Any forward-looking information speaks only as of the date on which it is made, and, except as required by law, Green Thumb does not undertake any obligation to update or revise any forward-looking information, whether as a result of new information, future events or otherwise. The forward-looking information in this news release is subject to a variety of known and unknown risks, uncertainties and other factors that could cause actual events or results to differ from those expressed or implied. When considering these forward-looking statements, readers should keep in mind the risk factors and other cautionary statements in Green Thumb's public filings with the applicable securities regulatory authorities, including with the U.S. Securities and Exchange Commission on its website at www.sec.gov and with Canada's System for Electronic Document Analysis and Retrieval (SEDAR) at www.sedar.com, as well as on Green Thumb's website at https://investors.gtigrows.com, including in the "Risk Factors" section of the Company's Annual Report on Form 10-K for the year ended December 31, 2022.
Investor Contact:
Andy Grossman
EVP, Capital Markets & Investor Relations
InvestorRelations@gtigrows.com
310-622-8257
Media Contact:
MATTIO Communications
GTI@mattio.com
A photo accompanying this announcement is available at https://www.globenewswire.com/NewsRoom/AttachmentNg/00a80620-cb50-45be-b17c-dedbffc2e715