MONTREAL, May 24, 2023 (GLOBE NEWSWIRE) -- Lightspeed Commerce Inc. (NYSE | TSX: LSPD) is proud to partner with 18 incredible hospitality businesses which have been named to the 2023 Canada's 100 Best Restaurants and 50 Best Bars lists — including this year's top restaurant in Canada, Mon Lapin (Montreal, QC). Powering the world's best businesses, Lightspeed is the unified POS and payments platform for ambitious entrepreneurs to accelerate growth, provide the best customer experiences and become a go-to destination in their space.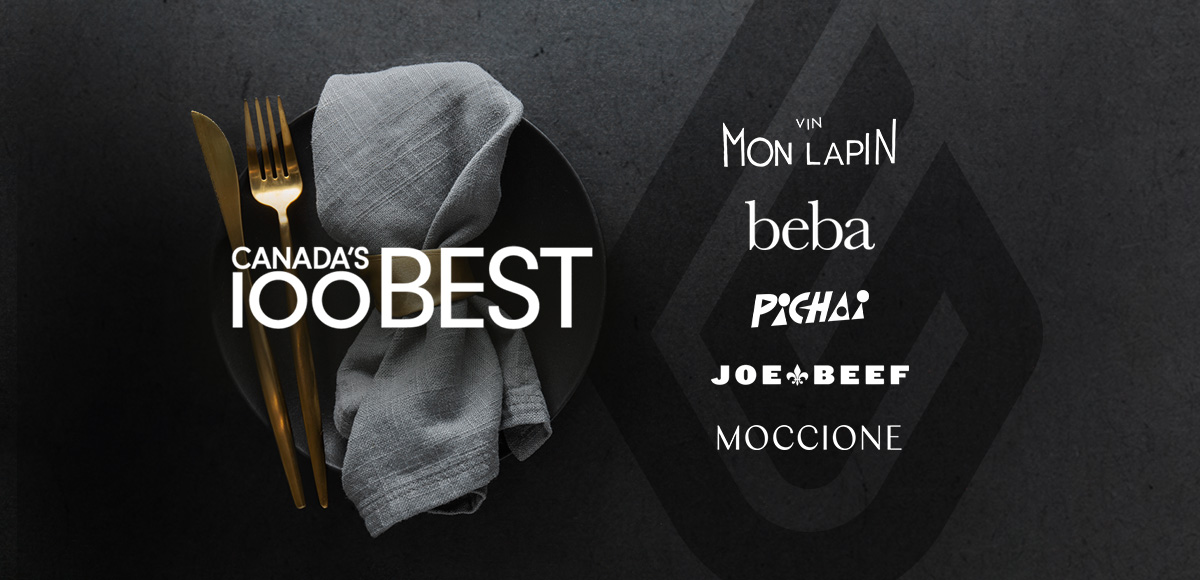 Lightspeed customers feature prominently on both lists, with 16 of the top 100 restaurants and two of the top 50 bars leveraging the technology platform. Lightspeed customer success is particularly evident in Quebec, where Lightspeed Restaurant is present in 15 of the 34 Quebec-based locations featured on this year's list.

"This is an amazing moment for our restaurant," said Vanya Filipovic, co-owner of Mon Lapin. "We are so grateful for all our partners, including Lightspeed, without which we would be much less efficient. We don't have much technology at Mon Lapin, but Lightspeed is an essential tool to our well-oiled little machine."
Other notable Lightspeed restaurants named to the list include: Beba, a cozy, Argentinian eatery located in the Montreal borough of Verdun; Arlo, an Ottawa-based establishment with a Canadiana-inspired menu and an extensive wine list; and two locations from Joe Beef (Joe Beef and Vin Papillon), a Montreal culinary institution regularly mentioned alongside the top restaurants in the world.
"We are tremendously humbled to have two of our addresses featured amongst so many of our talented peers on the Canada's 100 best list this year," said James Graham-Simpkins, General Manager at Joe Beef. "We owe many thanks to all of our teams who helped us get there, including Lightspeed's dedicated and hands-on support."
"I could not be more excited about the number of great Lightspeed customers that have been named to Canada's 100 Best lists this year," said Lightspeed CEO, JP Chauvet. "It showcases that the best hospitality venues in Canada are using Lightspeed every day, and that we're contributing to the world-class experience that these restaurants provide. I look forward to seeing more and more Lightspeed customers on this list in the years to come."
Top 100 Restaurants
The full list of Lightspeed customers named to this year's list of top restaurants includes:
| | | |
| --- | --- | --- |
| 1 | Mon Lapin | Montreal, QC |
| 8 | Beba | Montreal, QC |
| 15 | Pichai | Montreal, QC |
| 24 | Joe Beef | Montreal, QC |
| 28 | Moccione | Montreal, QC |
| 30 | Salle Climatisée | Montreal, QC |
| 36 | Gia | Montreal, QC |
| 39 | Cabaret l'Enfer | Montreal, QC |
| 53 | Nora Gray | Montreal, QC |
| 62 | Arlo | Ottawa, ON |
| 67 | Willow Inn | Hudson, QC |
| 68 | Le Vin Papillon | Montreal, QC |
| 70 | Maison Publique | Montreal, QC |
| 72 | Bistro Otto | Montreal, QC |
| 80 | Parcelles | Austin, QC |
| 86 | Tinc Set | Montreal, QC |
Top 50 Bars
The full list of Lightspeed customers named to this year's list of top bars includes:
| | | |
| --- | --- | --- |
| 2 | Cloakroom Bar | Montreal, QC |
| 18 | Vatican Gift Shop | Toronto, ON |
About Lightspeed
Powering the businesses that are the backbone of the global economy, Lightspeed's one-stop commerce platform helps merchants innovate to simplify, scale and provide exceptional customer experiences. Our cloud commerce solution transforms and unifies online and physical operations, multichannel sales, expansion to new locations, global payments, financial solutions and connection to supplier networks.
Founded in Montréal, Canada in 2005, Lightspeed is dual-listed on the New York Stock Exchange (NYSE: LSPD) and Toronto Stock Exchange (TSX: LSPD). With teams across North America, Europe and Asia Pacific, the company serves retail, hospitality and golf businesses in over 100 countries.
For more information, see www.lightspeedhq.com.
Follow us on social media: LinkedIn, Facebook, Instagram, YouTube, and Twitter.
Forward-Looking Statements
This news release may include forward-looking information and forward-looking statements within the meaning of applicable securities laws ("forward-looking statements"). Forward-looking statements are statements that are predictive in nature, depend upon or refer to future events or conditions and are identified by words such as "will", "expects", "anticipates", "intends", "plans", "believes", "estimates" or similar expressions concerning matters that are not historical facts. Such statements are based on current expectations of Lightspeed's management and inherently involve numerous risks and uncertainties, known and unknown, including economic factors. A number of risks, uncertainties and other factors may cause actual results to differ materially from the forward-looking statements contained in this news release, including, among other factors, those risk factors identified in our most recent Management's Discussion and Analysis of Financial Condition and Results of Operations, under "Risk Factors" in our most recent Annual Information Form, and in our other filings with the Canadian securities regulatory authorities and the U.S. Securities and Exchange Commission, all of which are available under our profile on SEDAR at www.sedar.com and on EDGAR at www.sec.gov. Readers are cautioned to consider these and other factors carefully when making decisions with respect to Lightspeed's subordinate voting shares and not to place undue reliance on forward-looking statements. Forward-looking statements contained in this news release are not guarantees of future performance and, while forward-looking statements are based on certain assumptions that Lightspeed considers reasonable, actual events and results could differ materially from those expressed or implied by forward-looking statements made by Lightspeed. Except as may be expressly required by applicable law, Lightspeed does not undertake any obligation to update publicly or revise any such forward-looking statements, whether as a result of new information, future events or otherwise.
For further information: Media Contacts: Canada: Victoria Baker, NKPR - victoriab@nkpr.net; USA: Jennifer Fugel, Newsmaker Group- jfugel@newsmakergroup.com; Lightspeed Media Relations - media@lightspeedhq.com; Investor Relations: Gus Papageorgiou, Lightspeed Investor Relations - investorrelations@lightspeedhq.com
A photo accompanying this announcement is available at https://www.globenewswire.com/NewsRoom/AttachmentNg/fda3c267-2f47-4e38-b36a-4639cd4263e6