12/07/2022, Chicago, Il // PRODIGY: Feature Story //



Inspera, the leading global online assessment platform, announces plans to expand into the U.S. market. These plans build on the momentum of Inspera's global success in digital assessment capabilities. The company intends to carry on this momentous task under the leadership of Roe J. McFarlane, a former executive at Follett Higher Education.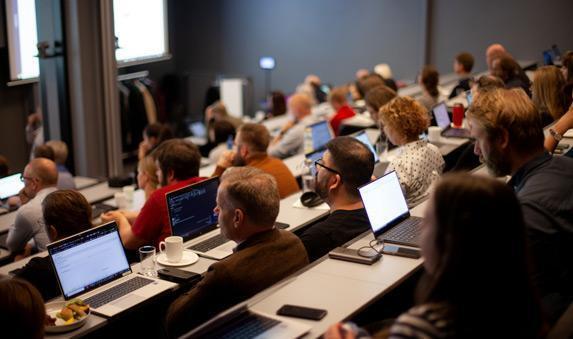 Inspera has become the leading online test, exam, proctoring, and digital assessment service provider. Offering support streamlining the entire assessment cycle. Inspera's EdTech experts assist higher education institutions, and corporate certification programs in planning, designing, delivering, and marking assessments onsite and remotely. After revolutionizing the online assessment industry across Europe over the past decade, the company is extending its delivery of high standards for educational assessment to the US higher education sector. The company's American division, led by Roe J. McFarlane, is ready to take Inspera's services to the next level.

Bjorn Rustberggaard, the CEO of Inspera, is excited about collaborating with an EdTech and industry veteran like Roe J. McFarlane, who will help elevate educational digital assessment standards in the United States while promoting student and teacher satisfaction in the process. Inspera, backed by CGE Partners is trusted by world-class educational institutions, including many prestigious institutions such as the British Council, Lund University, and UNSW Sydney. It is anticipated to have a significant impact in welcoming well-known U.S. higher education institutions following the U.S. expansion.

"Educators need to keep pace with modern technology, ensuring the educational system continues to be effective and productive. By bridging the gap between modern learning and testing, Inspera is resolving a long-standing dilemma of using technology for actual assessments rather than limiting it to just course materials in the classrooms. 70% of U.S. academics use digital content when they teach. However, students, who are digital natives, are still expected to take traditional pen-and-paper exams," stated Mr. McFarlane, outlining the limitations of the traditional examination system. He addressed how Inspera is filling this gap, "Inspera is successfully transforming the assessment experience by extending digital resources to include digital examinations. It provides solutions for pressing issues like faculty-student alignment, grading fairness, bias, and transparency. With Inspera, there is flexibility allowing faculty and students broader access to online and offline digital testing experiences, regardless of place, internet stability, or device. Inspera is now providing digital assessment services to the U.S. higher education sector to further democratize the online testing and exam process."

To learn more about Inspera and how it can help systematize the complete assessment cycle of an organization, visit the company's official website at https://www.inspera.com/us.

About Inspera

Inspera is a leading-edge European digital assessment provider providing test-takers with equal opportunities to prove their skills in an authentic and fully digital manner. Inspera empowers colleges and universities to deliver secure assessments, standardized tests, open and closed book exams, as well as formative and diagnostics tests, either on-site or fully remotely. The company's unique end-to-end platform and remote proctoring services are enhanced by customer service support that ensures successful institution-wide adoption and rollout. Founded in 1999, Inspera is on a mission to improve education on a global scale. With more than 200 dedicated EdTech entrepreneurs collaborating to revolutionize the assessment process. www.inspera.com/us

Inspera USA, Inc.
20 N. Upper Wacker Drive
Suite 1151
Chicago, Il 60606

Website: https://www.inspera.com/us

Email: samantha.swick@inspera.com




newsroom: news.38digitalmarket.com




Source: 38 Digital Market News

Release ID: 459211

Original Source of the original story >> Digital Assessment and Online Proctoring Solution Inspera Hires Former Follett Higher Education Exec, Roe J. McFarlane




This content is published on behalf of the above source. Please contact them directly for any concern related to the above. 

This press release may contain forward-looking statements. Forward-looking statements describe future expectations, plans, results, or strategies (including product offerings, regulatory plans and business plans) and may change without notice. You are cautioned that such statements are subject to a multitude of risks and uncertainties that could cause future circumstances, events, or results to differ materially from those projected in the forward-looking statements, including the risks that actual results may differ materially from those projected in the forward-looking statements.