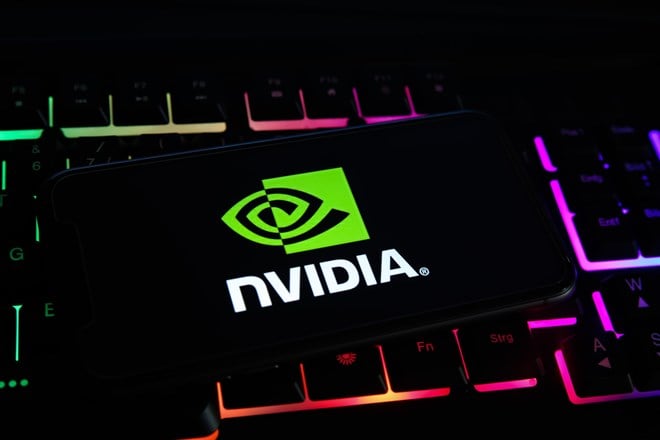 NVIDIA Corporation (NASDAQ: NVDA) was one of the many chipmaker stocks that struggled through 2022. Not only did this stock drop as much as 70%, but its revenue has also been contracting for the past two quarters. Considering the major headwinds it's faced, such as US-China tensions and supply chain disruptions, it's somewhat understandable.
However, with less than three weeks gone this year, we're once again excited about NVIDIA's stock and aren't the only ones. 
Several days ago, Wells Fargo named them among its top chip stock picks for 2023. Despite noting caution on the industry overall, the team there wrote, "we do believe a down-cycle bottom can be established as we move through the first half of 2023". Regarding NVIDIA specifically, they see the company's Lovelace GeForce RTX-4xxx series product cycle continuing "to provide investors with the confidence of a bottoming gaming segment".
They're also looking for the company's automotive business to kick into gear this year, while their software revenue should also trend upwards. 
Bullish Outlook
The bullish stance on NVIDIA's prospects this year was echoed by the team at Bank of America, who reiterated their Buy ratings on both them and Advanced Micro Devices, Inc. (NASDAQ: AMD) last week. This was based on fresh data showing that "major hyperscalers are expected to grow cloud spending" in the coming months.
Analyst Vivek Arya expects big tech names like Meta Platforms Inc (NASDAQ: META) and Amazon.com Inc. (NASDAQ: AMZN) to be shown leading the charge in cloud spending, which will be a much-needed boost to the industry. Indeed he expects semiconductors to now experience a "soft-landing," having logged a pretty rough 2022. 
This industry-wide tailwind was also one of the reasons that Goldman Sachs included NVIDIA as one of its top 50 stocks based on targeted return on equity. For what's worth, NVIDIA was ten spots higher than AMD. 
Specific to NVIDIA, a fresh collaboration with BioNano Genomics Inc (NASDAQ: BNGO) to develop an acceleration platform has also been welcome news this month. The platform will help analyze almost a hundred cancer workflows and is indicative of strategic thinking by management, who are focused on maintaining high diversification.
Getting Involved
So, short of jumping straight in, what risks exist that investors need to be mindful of? Many of the bearish factors underpinned last year's sell-off remain, namely red hot inflation prints and a tightening interest rate cycle. Continued fears of a recession and the effect that would have on spending are also likely to counter any fresh optimism about NVIDIA's revenue bouncing back. 
But aside from these headwinds, which you have to think are already mostly priced into the stock, there's not much to worry about. Shares haven't come close to testing the low from last October, and if anything, they look ready to begin testing recent highs.
This will be in the form of the $185 mark, where the bulls ran out of steam last month and August. If they can crack that, there's every reason to think the trend back into the $200s will continue. 
Bullish calls have been growing since the back end of last year. Short of further supply chain issues or geopolitical tensions escalating, the positives far outweigh the negatives with NVIDIA.
Since last October's low, they've tacked on more than 60% compared to their nearest competitor, AMD, which has only managed a bare 20%. If not in your portfolio, this should justify their inclusion on any watchlist for the coming months.