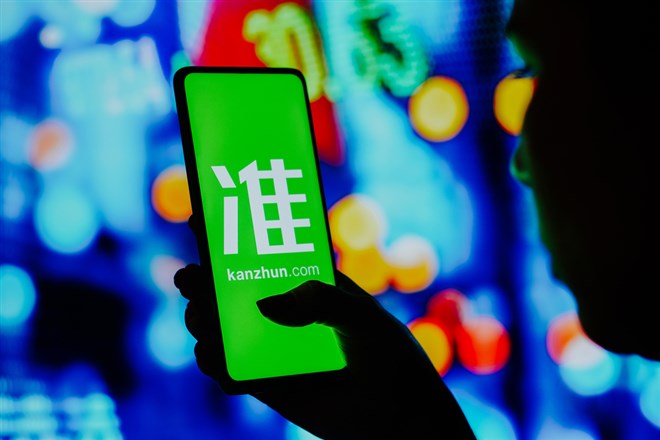 Kanzhun (NASDAQ: BZ) is a stock that should be on investors' watchlist amid China's gradual reopening. Although the recovery in consumer spending in the country may have been slower than expected, there could be some tailwinds on the horizon for the business amid expected demand expected to pick up.
It was reported last month that the labor market in China remains strong. In 2022, 12.06 million people found new jobs in the country, exceeding the target of 11 million set by the National Bureau of Statistics. This number also looks to increase due to the economic upturn and expansion of recruitment campaigns. 
As Kanzhun provides an app that connects job-seekers to enterprise recruitment companies, it also has a large, addressable, large market to tap into. China's latest unemployment figures came in at 4.82% for 2021, with college students making up a sizable percentage of that figure unable to find long-term employment, partially due to the effect of lockdowns in the country.
Now that restrictions have eased and major holidays passed, such as Chinese New Year, companies look poised to take advantage of the rebound in demand across key sectors of its economy.
Sectors in China's economy rise along with recruitment spend
We have already seen China's economic output rise after a few dismal years of flatlining economic growth. China's economy grew by 3% in 2022, below the government's target and one of the worst performances in nearly half a century. The COVID-19 lockdowns and a downturn in the property market impacted the growth. Still, GDP increased by 2.9% in Q4 2022, slightly better than market expectations.
China's factory activity rose for the first time in four months in January 2023. The official manufacturing purchasing managers' index (PMI) was 50.1 this month, up from 47.0 in December.
Meanwhile, companies in China's coastal cities are now going on a recruitment drive due to a labor shortage in the country. At the same time, its main inland supercities, such as Beijing and Shanghai, also face a lack of skilled workers in their companies. A National Bureau of Statistics survey in 2021 showed that 44% of enterprises faced a record-high labor shortage.
Kanzhun could therefore look to bridge the gaps in China's recovery for talent, and as a Chinese tech company, it may have other things going for it this year as well.
Chinese tech stocks could rise in 2023?
Putting the company's fundamentals aside for a moment, Chinese tech stocks like Kanzhun could see some renewed enthusiasm from overseas investors escaping the volatility of developed markets.
Buying equities and bonds from emerging markets is sometimes used as a hedge when things are going poorly in the US, with these instruments showing less of a correlation to the major stock indexes such as the S&P 500 and the NASDAQ.
These indices track companies that currently have sky-high valuations, and as the market reverts to its long-term secular trend line, there are fears that US investors could face low returns over the next decade due to this fact.
Another factor is that emerging markets offer investors potentially higher returns with more elevated risk. As these markets are developing rapidly with many more opportunities for growth than in developed economies in the US, there's higher stock-picking potential in these markets than in others.
For example, over the last ten years, active fund managers in global emerging markets were able to beat their corresponding passive benchmark an average of 44% of the time, while in the US, only 17% of fund managers were able to do so.
As the yields of investing in US firms dry up to their valuations, we could see an influx of capital outside of companies listed on the major US stock exchanges, which could be welcome news for Kanzhun investors.
Big tech to lead recruitment in China
On a more fundamental level, Kanzhun stands to benefit from a major tailwind in the short term.
One major driver of new jobs in the country and sources of earnings and revenue for Kanzhun is its tech sector. Tencent, for instance, is expected to create 31.8 million new jobs over the next five years. In contrast, China's digital economy reached $7.1 trillion last year, the second largest globally.

Platform companies will not only lead development in various business sectors in the domestic market but also compete on the global stage in the future.