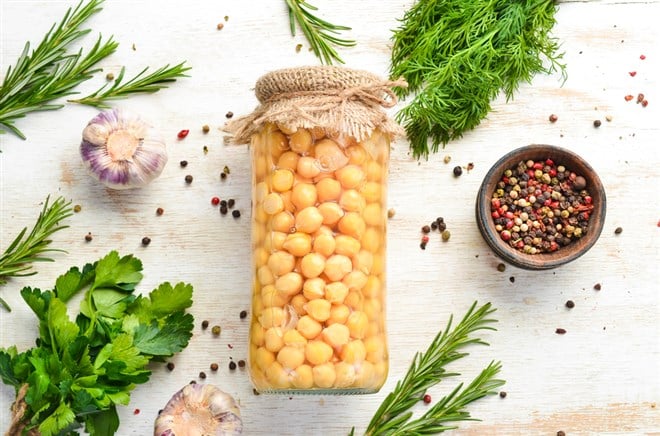 Plant-based meat alternatives are growing in popularity, and that could make them a solid long-term investment as well. This is particularly true for the many new publicly-traded vegan food companies today. As reported in a story last week, Beyond Meat Inc. (NASDAQ: BYND) shares jumped more than 10% after the company posted smaller-than-expected losses for the recent quarter. And many emerging peers and enduring competitors are now looking to see similar promises down the road. 
Oatly
With a barely a year-old IPO, Oatly Group AB (NASDAQ: OTLY) has already helped make oat milk the second-best-selling alternative after almond milk. Oatly has been developing oat-based dairy alternatives like milk, yogurt, spreads and ice cream for 30 years. These developments have led to a 1.26 billion market cap, competing with Beyond.
Oatly is also similar to Beyond in that it has yet to be profitable. Earnings to grow as revenue shot up to $643.2 million in 2021, an increase of more than 52%. Although Oatly earnings have not yet gone green, the company may recover the 68% loss value on the year.
Its $6.94 price target is not only affordable, but it also represents a notable 225.7% upside. In addition, the stock has already started a rebound, having climbed at least 35% over the last quarter. The overall oat milk market grew from $2.76 billion to $3.05 billion last year. Last year, the alternative-dairy market was worth at least $35 billion and should reach $123 billion by 2030. That means there is much room for even more growth for Oatly stock, likely contributing to Oatly's "moderate buy" rating. 
Tattooed Chef
The only plant-based frozen food company on this list, Tattoed Chef Inc. (NASDAQ: TTCF), specializes in ready-to-cook plant-based meals and ready-to-eat foods. The company went public in late 2020 through a special purpose acquisition company (SPAC), which indicates encouraging interest in the budding firm. That SPAC helped bring TTCF to an impressive market cap of $121.3 million.
In 2021, TTCF revenue jumped nearly 44% to $213.4 million. While Tattooed Chef's products are now available in approximately 4,300 retail locations, 90% of sales come from the top three grocery companies. Unfortunately, this hints at high customer concentration risk and low growth potential if it can't find new retail clients. 
At $1.36 a share right now, TTCF is among the cheapest stock in its sector. With a 342.1% upside, it has the most promise. Still, analysts have given the stock a "hold" rating, which could result from earnings not yet in the green (but growing). Also, Tattooed Chef stock is down more than 88% since last year and its recent incremental growth is nothing to get excited about. 
Local Bounti
Founded in 2018, Local Bounti Corporation (NYSE: LOCL) grows lettuce and herbs through a patented technology called "stack and flow." This innovative vertical farming technique is significantly more environmentally sustainable than traditional farming, using 90% less water and occupying 90% less land while increasing harvest efficiency.
While the company has minimal revenue, its November 2020 SPAC suggests greater investment confidence than the average IPO. At 75 cents, LOCL is a true penny stock with potential. This specifically includes a 281.95% upside and earnings on the rise. However, earnings per share won't be in the green until late in the year, and Local Bounti stock remains down nearly 88% over the last 12 months. Consider heeding the "hold" rating, at least for now.
AppHarvest 
While it may not be the most widely-spoken name in the plant-based meat industry, AppHarvest (NASDAQ: APPH) is among the best-regarded agriculture stocks. With a $108 million market capitalization, it is certainly not small, but its inventory is currently limited to tomatoes. However, it plans to expand, which should help the company accomplish its financial goals. 
Another of these goals is to continue revenue growth. For example, while 2022 revenue was between $24 and $32 million, the company projects pre-EBITDA revenue that could touch $450 million by 2025. On top of that, analysts anticipate the $2.75 price target represents a 281.9% upside, which could help turn things around since the AppHarvest stock has been in decline for at least the last quarter and down nearly 88% since last year.