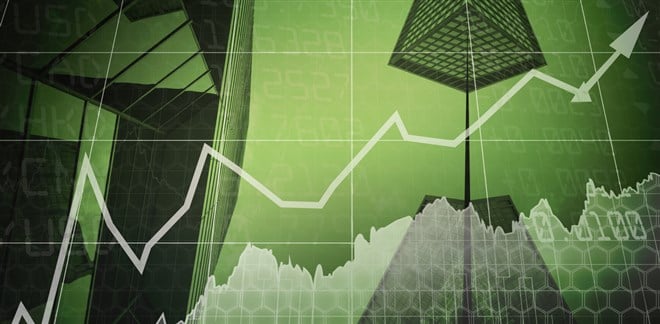 If you've been paying attention to the news lately, you've undoubtedly noticed that public safety is becoming a big topic of conversation in communities, Congress, and the media. Whenever you spot a trend, it's a good idea to see if stocks benefit from these developments.
As a whole, security-related stocks are doing well, with the industry gathering steam in the past six months. This could be an ideal time to capitalize on a trend with some little-known stocks rallying to new highs.
As it happens, companies are focusing on safety products. One of those Axon Enterprise Inc. (NASDAQ: AXON) gapped up 10.36% March 1, following strong fourth-quarter revenue growth and an upbeat outlook for 2023. 
Earnings came in at $0.70 a share, up 52% from the year-earlier quarter. Revenue was $336.1 million, up 54%.
The company is best known as the maker of Tasers, primarily sold to law enforcement. Products include cameras, camera-mounting systems, and productivity and reporting software for law enforcement and other security organizations. In addition, Axon provides training programs for its gear, with an emphasis on de-escalating potentially dangerous situations. 
Given that the company specializes in non-lethal weapons, it follows that Axon has what it calls a "moonshot" goal to cut gun-related deaths between police and the public by 50% before 2033.
Axon announced one significant strategic change in its report. Not long ago, it rolled out a new focus on marketing Taser devices to consumers. That effort has now been rolled back. 
Pivoting Back To Core Market
"The largest growth drivers in our updated analysis reflect (total addressable market) expansion in Axon's key customer categories of state and local law enforcement and the U.S. federal government, as well as key product categories, encompassing camera devices, Taser devices and robotic security, including Axon Air. We have reframed our expectations on the market size of the consumer personal protection market — from $18 billion down to less than $5 billion — to better reflect our near-term focus on the significant opportunity we have in our core," the company said in its report.
For investors, that pivot should be encouraging, as it's ultimately good for a company's business to re-focus on core business when it abandons a project that didn't work.
The company also issued the following 2023 guidance, which sent shares soaring:
Axon expects to deliver revenue growth of approximately 20% in 2023, or at least $1.43 billion.
The company is targeting 2023 adjusted EBITDA margin of 20%, which implies $286 million in adjusted EBITDA. 
MarketBeat data show analysts have a "moderate buy" rating on the stock. Axon shares are extended beyond a buy point above $194.80, but the next pullback to a moving average should offer a new opportunity to add shares.
Federal Signal
Fellow public-safety specialist Federal Signal Corp. (NYSE: FSS) also got a boost from its fourth-quarter report. The stock leapt 9.78% on March 1, after the company said it earned $0.57 a share on revenue of $391.50 million, beating views on the top and bottom lines, as MarketBeat earnings data show. Those were yearly increases of 43% and 30%, respectively. 
The company makes gear for police and fire departments, public address systems, work truck products, and signal and warning devices. 
In the earnings conference call, CEO Jennifer Sherman said the company expects another record year in 2023. "We have started to see the benefits from federal stimulus funding in our recent order trends, contributing to a record backlog entering 2023 and improvement in the supply chain," she said.
This year, the company expects net sales between $1.58 billion and $1.72 billion, a double-digit improvement in pretax earnings and adjusted earnings per share between $2.15 and $2.40. 
Napco Security Technologies
Another public safety stock showing strong recent gains is Napco Security Technologies Inc. (NASDAQ: NSSC), which makes high-tech electronic security devices, wireless recurring communication services for intrusion and fire alarm systems, and school safety systems.
The stock gapped up 10.37% on February 6 following its better-than-expected quarterly report (are you seeing a theme here?). 
The company earned $0.23 a share, an increase of 667%. Revenue was up 27%, to $42.3 million. As you can tell by that revenue number, this is a small company with a market capitalization of $1.185 billion. 
Analyst data compiled by MarketBeat show a "buy" rating on the stock with a price target of $39.40, an upside of 22.17%. This stock is in a potential buy range, as it pulled back from its February 6 high of $36.78 and is getting support above its 50-day average.