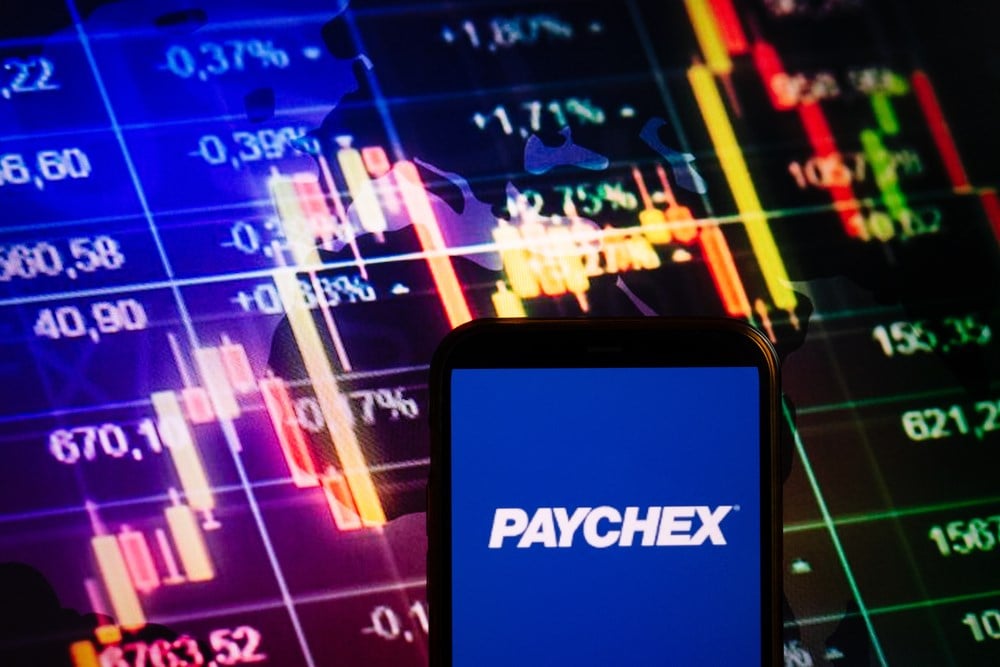 Paychex, Inc. (NASDAQ: PAYX) isn't a value stock but offers value and yield to investors. Trading at 27X its earnings, it is fairly valued compared to peer Automatic Data Processing (NYSE: ADP) and pays a significantly higher yield. The stock delivers a 2.75% yield, with shares trading near $114, which is nearly 50 basis points better than ADP and more than double what you can get from Cintas (NASDAQ: CTAS). Cintas isn't exactly a direct competitor, more of an adjacent service, but they serve the same market and are driven by the same fundamental conditions that have CTAS stock trading at 36X its earnings and yielding only 1.0%. The takeaway is that the labor market services are robust, cash flow is strong, growth is on the table, and Paychex's dividend is as safe as ever. 
Paychex Supported By Client Growth And Penetration 
The labor market story has been driven by increasing client counts, increasing head counts at locations and deepening penetration of services that have led to outperformance over the last 2 years. Regarding Paychex Q3 results, the company brought in a record-setting $1.138 billion in revenue, up 7.8% compared to last year, beating the Marketbeat.com consensus by 220 basis points. The market may have expected more because Cintas and Unifirst grew by more than 10% and outperformed expectations. Services grew by 7% on a segment basis, while PEO grew by 6%. 

"Small businesses have demonstrated remarkable resiliency, as they continue to contend with a constantly changing labor market, inflation, and increasing regulations and interest rates going into calendar year 2023. More than ever, businesses are seeking the assistance and support of stable trusted partners to help them navigate these issues." said John Gibson, president and CEO. 
The margin news is favorable, leaving the adjusted EPS above the consensus but not by a wide enough margin to increase the stock price. The operating income increased by 9% compared to the 7.8% top-line growth and beat by 400 basis points leading to improved guidance. The guidance is also tepid relative to Cintas and Unifirst because it was improved only by tightening the low end of the range. The caveat for bearish traders is that growth and margin improvement is expected.
Analysts And Institutions Buy Paychex 
The analysts' activity is tepid, with only 1 new report picked up by Marketbeat.com so far. This report includes an increased price target with the consensus firming and up compared to last year. The consensus rating is a Hold, but the price target assumes about an 8% of upside on top of the dividend yield and share repurchases. Institutions are more bullish and have been buying shares at an almost 2:1 ratio compared to sellers. This has total ownership at 71% and growing. 
The chart action is mixed. The daily chart shows a solid gap up from the short-term moving average that met resistance at the long-term moving average. The weekly chart shows resistance at the long-term moving average but a bottom near $105. This situation could keep the stock moving sideways until more news is available later in the year. Until then, investors can rely on the 2.7% dividend yield, although distribution growth will likely slow.