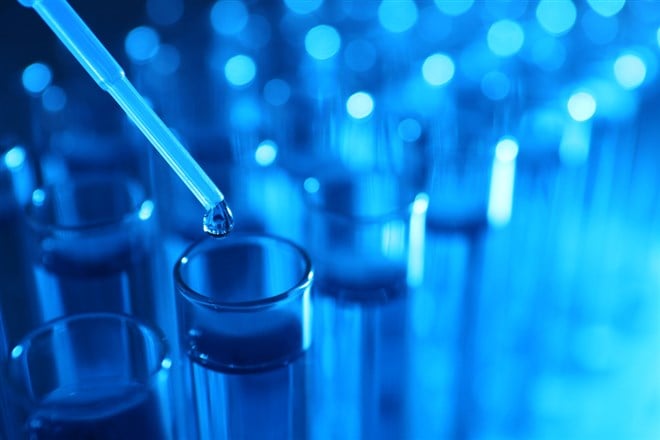 Zymeworks Inc. (NASDAQ: ZYME) stock is up almost 5% after beating analysts' expectations for revenue and earnings in its March 7, 2023 earnings report. The clinical-stage biopharmaceutical company is working on discovering, developing and commercializing multifunctional biotherapeutics.  The company's initial focus is on cancer treatment. So any progress on that front will offer hope for more than just investors in ZYME stock. 
The post-earnings move is just the latest for ZYME stock, which has increased over 25% in the last 12 months. It could, however, put ZYME stock at a turning point. The stock has been in a persistent downtrend since mid-January. The question is whether this report will allow the stock to form a base that sends the stock on a new leg higher. 
What's Driving the Earnings Report? 
The results reflect the revenue associated with the biotechnology company's collaboration in December 2022 with Jazz Pharmaceuticals Plc (NASDAQ: JAZZ). Under this agreement, Zymeworks will have the exclusive license in the global development and commercialization of zanidatamab, excluding select Asia-Pacific territories already licensed to BeiGene – another partner of Zymeworks.  
These collaborations will help Zymeworks get products in their pipeline through the clinical trial stage. Currently, the company is focusing on cancer drugs. Specifically, the company targets cancers "with evidence of clinical activity in indications of unmet need." 
Analysts are Turning Bullish 
Since announcing the collaboration with Jazz Pharmaceuticals, analyst sentiment has been positive. And since the earnings report, Guggenheim has reiterated its Buy rating and $!6 price target. The analysts' consensus price target tracked by MarketBeat is $13.00 which would give the stock a 60% upside from its current level.  
ZYME Stock Can be the Right Fit for the Right Investor 
Remember, Zymeworks is a clinical-stage company. It may still be a year or more before the company has a commercially available drug. That makes it hard to evaluate the company from a fundamental point of view.  
For what it's worth the company's senior vice president and chief financial officer (CFO) Christoper Astle had this to say on the conference call, "...we believe we are well positioned for success with our new strategy. We have sufficient cash to pursue our planned development activities with a significantly reduced net cash burn..."  
To support that quote, Zymeworks reported it had $492.2 million in cash, cash equivalents and short-term investments. The company projects a net operating cash burn between $90 million and $120 million. That number includes capex spending of approximately $15 million.  
And stocks like ZYME stock are notoriously the playground of traders who make decisions based on small price movements. There's nothing wrong with that, but if you have more of a long-term mindset for your investments, you should realize that there is likely to be some volatility with Zymeworks. 
But, if you have the time and patience to put a small amount of capital at risk, Zymeworks looks like it has a strategy that is built on more than hope.