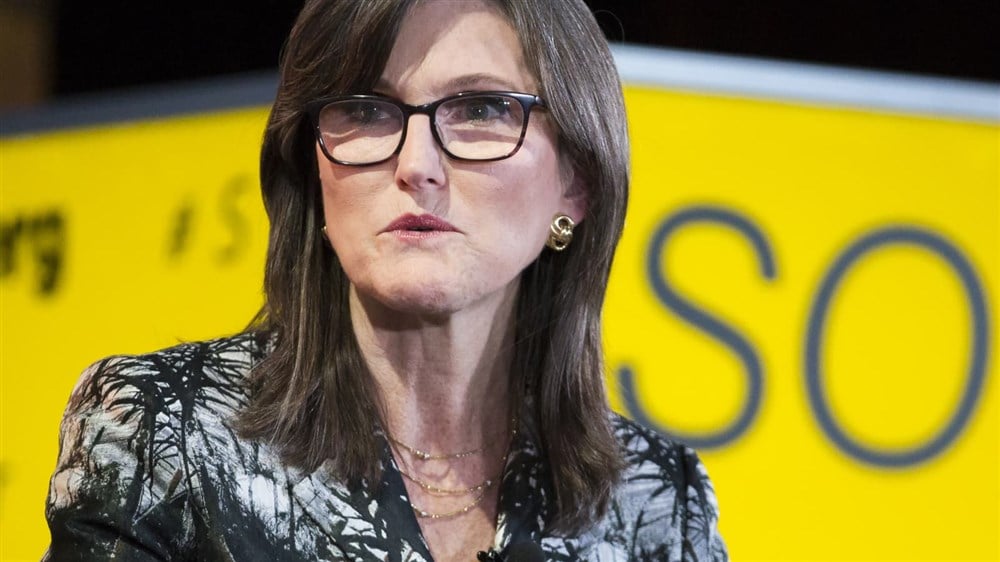 There was a time when Cathie Woods and her flagship ARKK Innovation ETF (NYSEARCA: ARKK) could do no wrong. Helped in a large way by rock-bottom interest rates and arguably the greatest sense of FOMO the investors have ever felt, shares of ARKK, with large holdings of tech and growth stocks, soared more than 300% in 2020. 
It also helped that some darlings of the pandemic, like Zoom Video Communications (NASDAQ: ZM) and Docusign Inc (NASDAQ: DOCU), were large holdings in the ETF. But that was also ARKK's undoing. As interest rates were raised to tame runaway inflation readings, the outlook for those kinds of companies, and by default ARKK, darkened. 
The subsequent 80% drop that occurred didn't bottom out until last December, and that has only just started to be reversed. But with inflation at its lowest in more than two years, it might be time to reconsider ARKK at these levels.
Let's take a look at some of the pros and cons it has going for it. 
Solid Momentum
For starters, the current trading momentum is clearly on the bulls' side. Shares are up 60% since the start of the year and on the verge of breaking key resistance around the $50 mark. And with equities, on the whole, enjoying their best run in months and inflation readings cooling, there's a strong risk-on feeling in the air. For those of us on the sidelines, this should be enough to make us add ARKK to our watchlists because it's exactly the kind of atmosphere in which ARKK thrives. 
It's also an ideal ETF for investors who prefer not to put all their eggs into one basket with individual stocks and those with a high-risk tolerance who want a little bit more skin in the game than the plain old NASDAQ index. Whereas the NASDAQ has well-established tech behemoths like Microsoft Co. (NASDAQ: MSFT), if you're buying into ARKK, you're really buying into the potential tech behemoths of tomorrow. For example, the likes of Exact Sciences Corp (NASDAQ: EXAS), with their visionary approach to detecting colon cancer, and Coinbase Global Inc (NASDAQ: COIN), with their market-leading crypto exchange, are in ARKK's top ten. 
But depending on your point of view and tolerance for risk, this can also be counted against them. Coinbase hasn't turned a profit since the end of 2021, so you've to go back even further to see when Exact Sciences last published an EPS print in black ink. And while not-yet-profitable businesses might be tolerable, and maybe even preferable, in times of low-interest rates when they have cheap money at their disposal, the road to profitability gets a lot steeper very quickly once that dries up.
So going long on these kinds of companies today is also going long on interest rates not really rising a whole lot more if not actually decreasing from here. 
Getting Involved
But there will always be dreamers, just like there will always be a sense of FOMO for something. If equities can continue their advance north, then investors will be incentivized to hunt out the stocks with the greatest return potential. That means a renewed focus will turn to stocks with higher risk, and what better place to start than current non-profitable stocks that have massive and game-changing long-term potential? 
There's a growing sense that this kind of shift is already unfolding. So far this year, ARKK has outperformed the S&P 500 index by a factor of 3.5, and it's still near the bottom of its range. So if you're a believer in the progress of science and technology and feel strongly that our best days are still ahead, then a slice of ARKK mightn't be all that bad of an idea.
Just be mindful that you might have to pinch your nose for a while and that the position will most likely carry a lot more volatility than something considered safer.