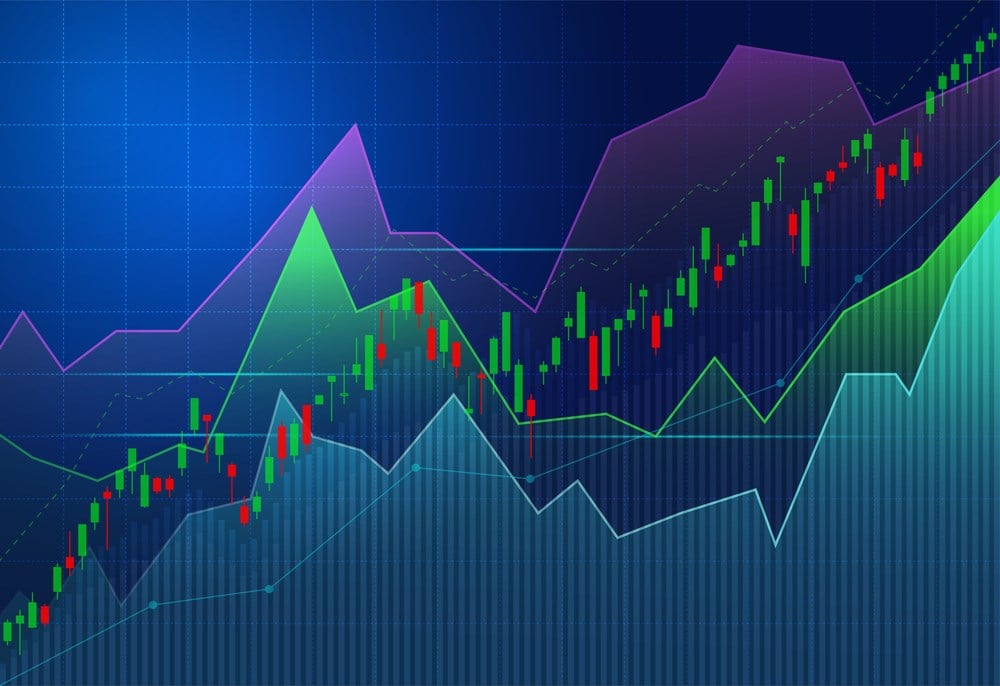 Plenty of factors can drive a stock's price higher, but ultimately, institutional investors are looking for growth in earnings and revenue, as well as stable or growing profit margins. 
Explosive earnings growth is preferable to earnings that increase at tepid, plodding levels. That's particularly true of companies in fast-moving industries, such as infotech, and biotech, or companies with hot products, such as electric vehicles or lithium batteries. 
Sometimes, the top-performing stocks in a market cycle hail from an industry that's currently in favor. In 2022, all 10 of the S&P 500's best performers were energy-sector components which saw earnings growing at rates of 100% or higher. 
Here's a look at three stocks that analysts expect to grow earnings at triple-digit rates in 2023 or 2024. 
Li Auto Posting Strong Price Gains
China-based electric vehicle maker Li Auto Inc. (NASDAQ: LI) has been a leading seller in its home country, but is also known for hybrid plug-in vehicles. 
The stock has been a dynamo lately, posting the following returns: 
1 month: 16.61%
3 months: 55.52%
Year-to-date: 81.67%
MarketBeat's Li Auto earnings data show the company topping net income estimates in the past three quarters. Income took a dive in 2022, but that's expected to come back with a vengeance this year, growing to $0.43 a share, a year-over-year increase of 4,300%. 
For a more down-to-earth estimate, how about forecasts for 2024, which call for earnings growth of merely 125%? 
Li Auto analyst ratings show a consensus view of "buy," with five analysts lifting their price targets this year.  
After the strong recent rally, Li Auto stock is currently extended beyond its most recent buy point as it gapped out of a base in mid-May. A pullback to the 50-day moving average may offer a new chance to add shares. 
Iridium Communications Forming Flat Base
Iridium Communications Inc. (NASDAQ: IRDM), a provider of satellite communications and network services is working on the third in a series of flat bases it's formed since November 2022. Its current buy point is above $68.34.
The company has grown sales at double-digit rates in the past five quarters. Its three-year revenue growth is 10%. Earnings grew 300% in the most recent quarter, and there's been improvement in the past year versus losses in 2021. 
The company next reports earnings on July 25, which is a reason why investors should use caution for the moment, as anything disappointing in the report could send the stock sharply lower. You don't want to get caught in a downdraft shortly after you buy, if you can avoid it. 
Before the stock pulled into its current base, it posted strong advances, notching a three-month gain of 19.20% and a year-to-date gain of 61.83%. 
Wall Street expects Iridium to earn $0.20 per share this year, which would be an increase of 186%. In 2024, analysts see that doubling, to $0.40 a share. 
Adient Could Benefit From Rising Auto Sales
With new-vehicle sales rising at a faster pace than analysts expected, as buyers shrug off worries about inflation and rising rates, there's plenty of business ahead for Adient PLC (NYSE: ADNT). The Ireland-based holding company specializes in automotive seating. 
This is a mid-cap, with a market capitalization of just over $4 billion. 
In 2021, the company's sales slowed, due to the infamous supply-chain issues at the time. Revenue growth rebounded in the quarter ended in June 2022.
Wall Street expects robust earnings growth this year, with net income coming in at $1.66 per share, an increase of more than 1,400%. 
The Adient chart shows you how the stock cleared a cup-with-handle base in early February, but immediately declined back into a new base. The current buy point is above $47.50, although it's possible that the stock will form another handle, which could offer an earlier entry. 
MarketBeat's Adient earnings data show the company missed bottom-line views in the past two quarters, although revenue came in better than expected.