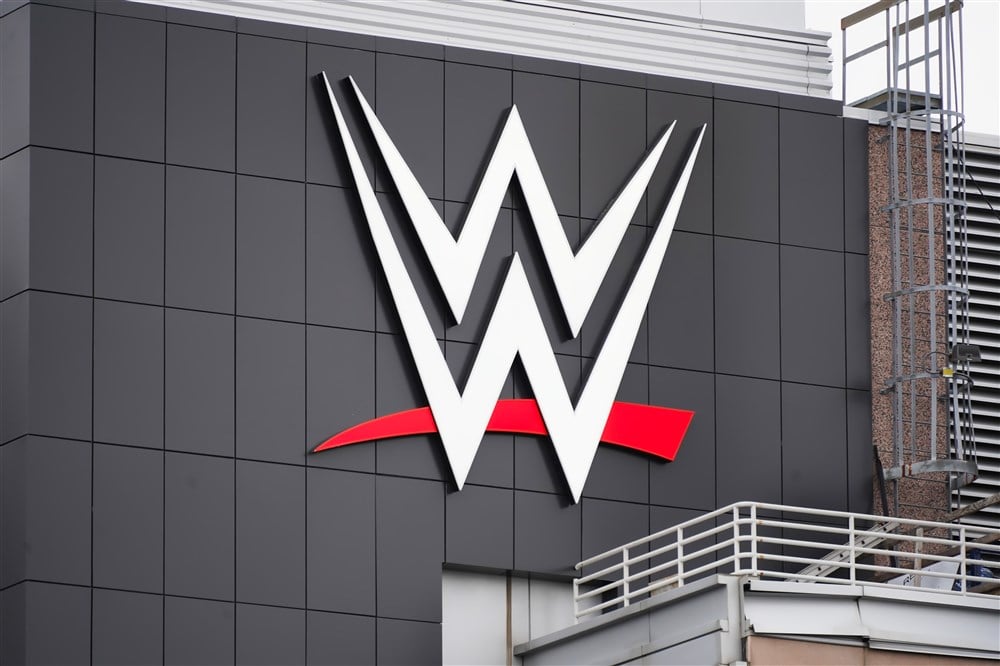 On August 24, World Wrestling Entertainment, Inc. (NYSE: WWE) was like a beefy man in tights standing atop the ropes in preparation for a takedown. The specialty media group had just announced record ticket sales for the upcoming 'WrestleMania 40' at Lincoln Financial Field in Philadelphia. Its stock price also set a new record, a high of $118.04. 
Since then, however, WWE has been pinned down below $100. The selloff mainly relates to heavyweight sovereign wealth fund SRJ Sports Investments' minority stake in the Professional Fighters League (PFL) — a competitor of WWE's newly acquired UFC League. 
Wall Street research firms have expressed caution about the influence of the Saudi Arabia-controlled SRJ Sports because it could lead to higher talent retention costs for WWE. It could also lead to WWE's mixed martial arts fighters getting lured over to the PFL. This is a sensitive (and potentially subscription-canceling) issue for WWE fans who have grown fond of certain fighters and have already witnessed several roster changes in recent months. Bank of America and Wolfe Research have called the Saudi investment an "overhang" on WWE. 
But it's not a total kick in the face. Analysts have also acknowledged that PFL's tie-up with SRJ Sports could expand the global mixed martial arts by introducing the disciplines to more consumers in Saudi Arabia and other parts of the Middle East. Guggenheim recently stated that the Saudi threat is not "a game changer" because of the size of the investment and the size of the PFL relative to UFC's dominant position in the mixed martial arts market. 
One thing analysts can agree on — WWE's upcoming combination with UFC parent Endeavor is a win. This is the stronger force and ultimate driver of WWE's long-term success. It is also why analysts are unanimously bullish on the battered stock.
Will WWE Start Trading Under a New Stock Symbol?
On Thursday, WWE announced that its merger with Endeavor is expected to close on September 12, 2023. When it does, the combined company will become TKO Group Holdings and trade as 'TKO' on the New York Stock Exchange. While the official announcement and clever ticker alone may generate buying interest in the stock, there's a bigger reason to tune in.
Endeavor and its core UFC brand will bring 700 million fans and 228 million social media followers into the WWE ring. With the two sports rather distinct, not all UFC fans will fall in love with the WWE brand — but there will undoubtedly be tremendous cross-sell opportunities. UFC's 40-plus annual live events are sure to attract WWE subscribers (and vice versa) and open the door for WWE to offer bundle packages. 
Last week, WWE announced 26 new events for November and December of this year, tickets for which go on sale September 15. Considering most concert and other live event tickets get released many months in advance, this speaks to the immediate popularity of RAW, SmackDown and other signature WWE entertainment. 
How Are WWE's Fundamentals?
The company's recent financial results show rising demand for WWE tickets and subscriptions. Through the first six months of the year, sales are up 7% to $708 million. Earnings per share (EPS) growth is forecast to be minimal in 2023 but accelerate in 2024 as Endeavor is integrated and cost synergies kick in. This will leave the newly formed TKO with two powerful live entertainment brands under its oversized belt. 
Wall Street projects that EPS will surge 24% from 2023 to 2024 to $3.15. This shows that the cost concerns around PFL competition aren't yet significantly impacting analyst valuation models. WWE shares are trading at 31x next year's earnings estimate, well below their five-year historical average of 52x. At 65x, WWE's closest mid-cap entertainment peer, Madison Square Garden Sports, is more than twice as expensive.  
The relatively low P/E ratio and growth opportunities associated with the Endeavor merger are the main reasons the Street sees gains ahead for WWE shareholders. The $128 consensus price target points to a 30% upside over the next 12 months.
WWE does pay a dividend, but the forward yield is only 0.5%. Yet, with only 15% of profits going towards dividends and accelerating profit growth anticipated, the dividend could grow over time. A rock-solid pre-merger balance sheet that contains $318 million in cash and just $20 million of long-term debt will certainly help in this regard.
Bottom line: WWE is stabilizing in the high-$90's and likely has limited downside from here. If the Saudi Arabia news blows over, look for the stock to get up off the mat and start making moves toward a new all-time high.