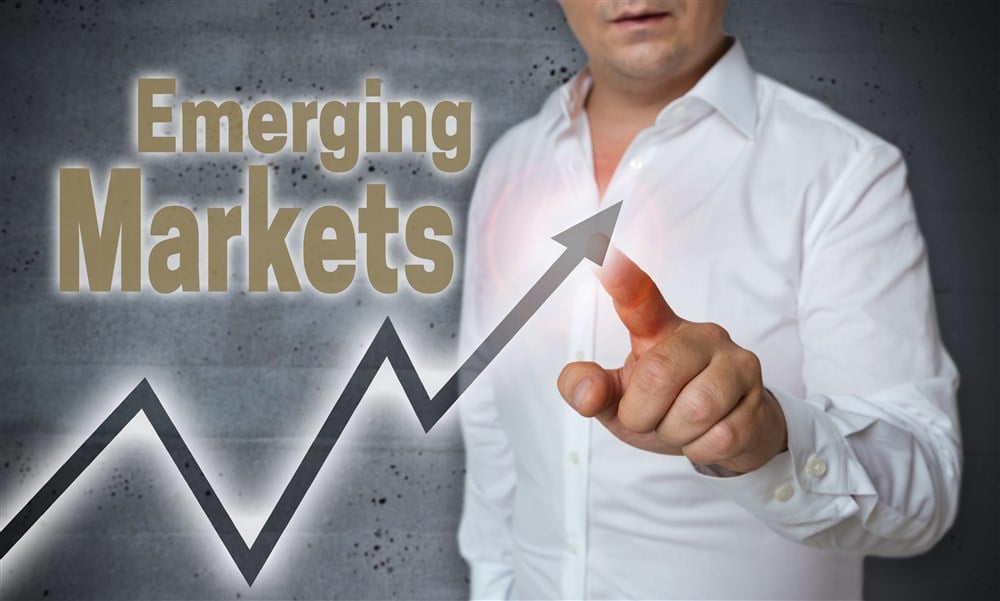 Emerging markets have much to offer investors in 2023 and 2024, including globe-leading growth. The emerging markets are expected to more than double their developed counterparts in 2024, and many pay dividends along with the diversification. The risks with emerging markets include political and legal differences that can never be fully mitigated, but there are ways to reduce exposure. One way is to focus on the highest quality names in the most established economies. And it helps if they are also US-listed businesses. Here are five emerging stocks viewed as top buys for 2024 that all pay dividends and trade on the NASDAQ (NASDAQ: NDAQ) or New York Stock Exchange (NYSE: ICE). 
Infosys: Invest in the World, Headquartered in India 
Infosys (NYSE: INFY) is a world-leading outsourcing and consultant firm with a global business. It is headquartered in India, the number two emerging market by size and is expected to more than double over the next 10 years. Infosys business is growing in 2023, supported by the global shift to digitization and now aided by the push toward AI. The latest news includes a memorandum of understanding with an existing client to aid its transition into AI valued at $1.5 billion. 
Like many emerging market stocks, Infosys pays an irregular dividend. The company pays its distribution biannually at the board's discretion and is worth 2.4% as of the last payment. Details suggest the distribution is reliable, although variance should be expected on a payment-to-payment basis. The payout ratio is low at 57% of the consensus outlook, and there is a 6-year history of consecutive annual increases. Analysts rate the stock a Hold and see it fairly valued near $18. September activity includes one upgrade to Neutral and a reiterated Outperform.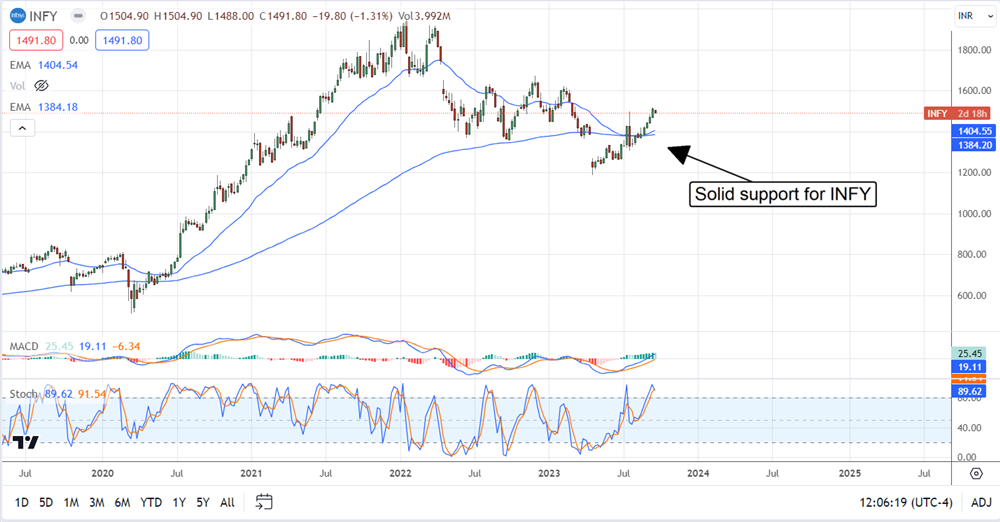 Coca-Cola FEMSA, S.A.B.de C.V.: The World's Largest Coke Distributor
If The Coca-Cola Company (NYSE: KO) is a great dividend stock in the US, it makes sense to be a good one elsewhere. In this case, Coca-Cola FEMSA, S.A.B. de C.V. (NYSE: KOF), is a Mexican-based operator and the world's largest Coca-Cola bottler. It is majority owned by FEMSA, Mexico's largest convenience store operator, with smaller holdings by The Coca-Cola Company and 25% floated on the market. It also pays a semi-annual distribution, has a history of distribution growth, and yields about 1.8% in 2023. Mexico is growing slower than India but enough to help sustain high-double-digit growth for KOF as it deepens penetration, expands, and grows in adjacent marketplaces.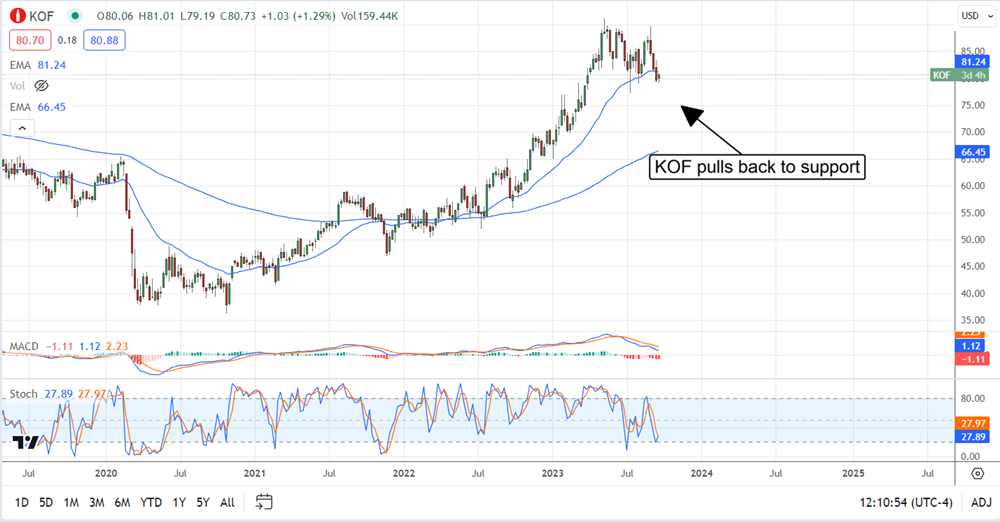 PriceSmart: A Smart Play On Emerging Retail 
Among the distinctions of emerging markets is a rapidly growing middle class and expanding consumer spending power. That makes consumer retail, such as PriceSmart (NASDAQ: PSMT), a good play. PriceSmart operates membership warehouse clubs in Mexico, the Caribbean, and Central America, leveraging experience gleaned in the US. PriceSmart is growing in alignment with its US counterparts while offering value and EM exposure to investors. The stock pays a small but reliably safe dividend that can be expected to grow. The company has increased its distribution for two consecutive years, pays less than 30% of its earnings, and has only ever increased the payout over the 15-year dividend history.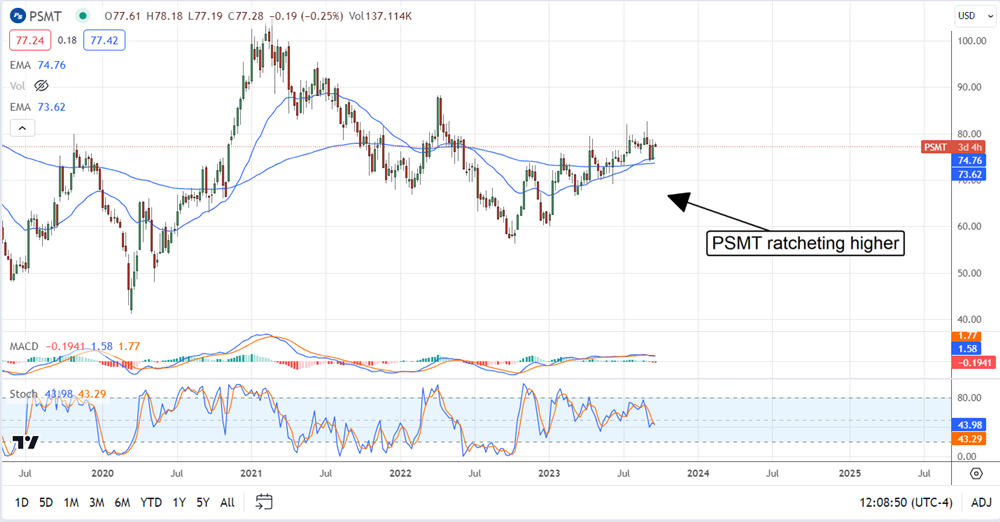 ICICI Bank Limited: India's 2nd Largest Bank
ICICI Bank Limited (NYSE: IBN) is India's second-largest bank with international operations. The company grew quickly in 2023 and accelerated to over 30% in FQ1 2024. The strength drives substantial cash flow for investors and is used to pay dividends. The dividend yield is small, below 1.0%, but it is reliably safe with a 16% payout ratio relative to consensus earnings, and it comes with a growth outlook. The distribution was cut during the COVID-19 pandemic but has been reinstated and increased twice to the highest level on record.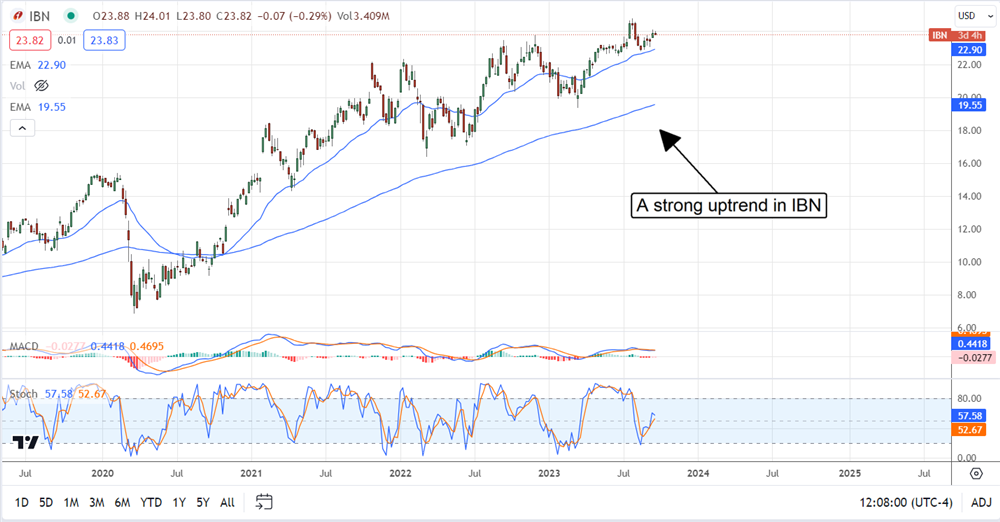 ASE Technology Holding Co. Ltd: Diversified Tech 
ASE Technology Holding Co. Ltd. (NYSE: ASX) is a Taiwan-based diversified tech company operating in the semiconductor, packaging, manufacturing, and services arenas. The stock corrected due to a decline in revenue this year, but the outlook is bullish. The business decline reflects industry normalization following the pandemic and is at a higher level than 2019. AI is now in the picture and should sustain demand over the long term as applications and products become embedded into society. ASE pays about 7% in yield.