Coffee and chocolate go hand in hand, and Gosanko's Chocolate just announced the debut of its newest chocolate shop and cafe in Auburn, Washington. Gosanko Chocolates has been in business for over 30 years, specializing in gourmet chocolate treats made using the world famous Guittard chocolate. Each confection is handcrafted into a rich and uniquely delicious experience. With shops all over Washington State, Gonsanko's latest cafe is sure to be a huge hit in Auburn.
While known for their gourmet chocolate, including their highly rated chocolate truffles, the company also serves caramel boxes, ice cream, milkshakes, coffee and teas, and even doggy treats. The Auburn Coffee Shop has everything chocolate lovers need, making it the perfect shop for coffee dates, unique gifts, and more.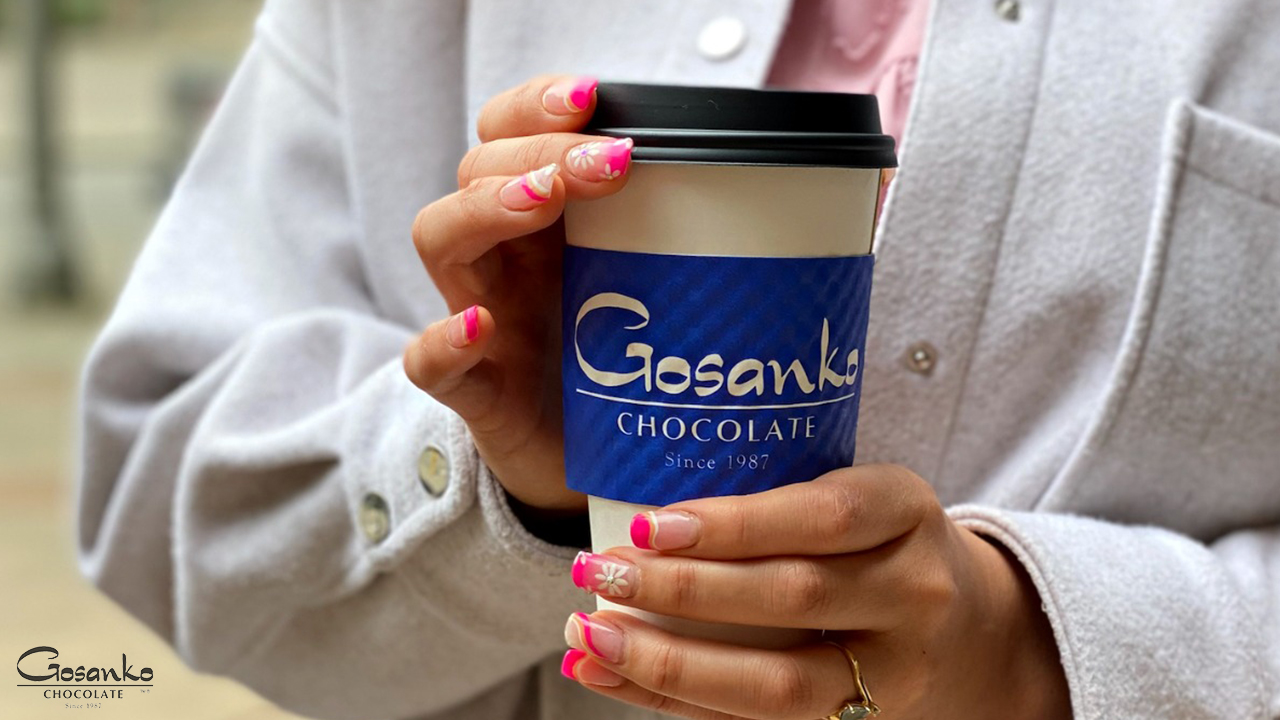 The company owner and chocolatier Ronnie Roberts began his love for chocolate as a young boy helping out his mother and grandmother in the kitchen. Soon he developed a mastery of chocolate, and now he shares his passion with the world. With his remarkable execution, daring and bold flavors, and classically delicious chocolate treats, Roberts' imagination and expertise make Gosanko Chocolate what it is today.
"Chocolate is our way of life," says Roberts. "I am blessed to be able to do what I love and share it with others."
The humble-hearted chocolatier says the addition of the cafe expands the business, but also gives customers more ways to enjoy the brand. Many of the hot and cold drinks served in the cafe feature the brand's famed sweets in a whole new way, such as their English Toffee hot chocolate.
When it comes to the Gosanko experience, customers can't stop raving about the quality and flavor. They have dozens of 5 star reviews online. One Google reviewer says: "Very much enjoy the chocolates. There is a large variety and some very special flavors. I bought several. Blueberry Truffles are the best. The young woman behind the counter was very patient and courteous with me as I made my selections. It did take me a while. Glad I followed my impulse and visited this shop as I was leaving my appointment with the City of Auburn."
Another reviewer exclaims their love for Gosankos, calling it: "The best chocolates around!"
Gosanko is proud that so many fans have loved them since they opened their first shop in 1987. Now, over 30 years later, they've become the go-to when searching for a chocolate and coffee shop in Auburn WA.
"Everything we make is handcrafted using the freshest and highest quality ingredients," Roberts asserts.
Some of their best sellers include the fireball truffle, the blackberry truffle, peppermint vanilla caramel, iced mocha latte, huckleberry ice cream, and their vast turtle collection. Sweet, bold flavors that leave customers craving for more, Gosanko Chocolates have mastered all things chocolate and coffee.
Dog owners will love to know that their famed vanilla-dipped doggy treats are prepared with pooch in mind. The flavors and ingredients used are all pet friendly and 100% non-toxic. Dog lovers can easily stop in the shop with their pup, and leave with something for themselves and Fido.
"Our community is full of dog moms and dads, so I was inspired to create something special for the four-legged friends," says Roberts. "The vanilla-dipped bones are a huge hit!"
Because of the craftsmanship and attention to detail, Gosanko gives off a homey, small town feel. They are Auburn's neighborhood chocolatiers, serving their local community with the finest chocolates in the state. While there are many big name, corporate chocolate factories in nearby Seattle and surrounding areas, Gosanko stands out for both their quality, and customer service. The people working behind the counter are just as sweet as their chocolate.
"We love our Auburn community," says Roberts. "We're headquartered here because these are our roots, and we love serving our people."
https://youtu.be/Ei67VhQvHZU
The Auburn coffee shop is a must-visit while in the Auburn city limits. For more information or to plan a visit, contact them at (253) 333-7567 or info@gosankochocolate.com.
###
For more information about Gosanko Chocolate, contact the company here:

Gosanko Chocolate
Manager
(253) 333-7567
info@gosankochocolate.com
116 A St SE
Auburn
Washington
98002