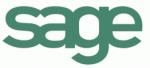 IRVINE, CA -- (Marketwired) -- 12/05/13 -- Sage North America, part of The Sage Group plc (LSE: SGE), announced today that total revenue for the year ended September 30, 2013 was $US 622.8 million, an organic increase of 6%* over FY 2012 as the company continues to execute on strategy around a single Sage brand with a strong focus on customer experience.
UK-based The Sage Group plc reported global revenue of $US 2,146.7 million for the year ended September 30, 2013, an organic** increase of 4%* over FY 2012. EBITA*** was $586.2 million, or 27% margin, compared with 27%* in FY 2012. The company added 256,000 customers on an organic basis worldwide during the year, with more than 6 million customers worldwide.
Supported by a reimagined, unified Sage brand over the past year and a half, Sage has executed on an agenda driven by innovation and customer needs, along with a clear focus on its core product set -- accounting, payroll, ERP, CRM, payments and adjacent products and services. In H1, the company divested its non-profit, ACT! and SalesLogix businesses, in alignment with this strategy.
"Under a unified Sage brand, we are actively engaging in dialogue with our customers, innovating based on their feedback, and working to deliver the products and services small and medium sized businesses need to manage their operations; to start right, grow smart, and thrive," said Sage North America President and CEO, Pascal Houillon. "Execution of our strategy is paying off, with strong organic revenue growth in North America in FY 2013."
Sage North America continues to focus on delivering the right solution at the right time, and in the right environment to help small and medium sized businesses streamline their operating processes. Whether it's someone just starting out in their garage who needs the basic accounting capabilities of cloud-based Sage One, or a manufacturer with 500 employees looking to optimize their supply chain across multiple continents with Sage ERP X3, Sage has products and services that help businesses manage at any stage of their development. Instead of a one-size-fits-all approach, Sage offers its customers a range of delivery options and the freedom to choose the best tools for managing their businesses, through cloud, mobile, and on-premise solutions.
*Results are in USD using an annual average exchange rate of $1.56 USD per GBP.
**Organic revenue excludes the contribution of current and prior year acquisitions and disposals and neutralizes the impact of foreign exchange in prior year figures.
***EBITA is defined as earnings before interest, tax, amortization of acquired intangible assets, acquisition-related items, goodwill impairment, fair value adjustments and exceptional items and is after neutralizing the impact of foreign exchange movements.
About The Sage Group plc
We provide small and medium sized organizations with a range of easy-to-use, secure and efficient business management software and services -- from accounting and payroll, to enterprise resource planning, customer relationship management and payments. Our customers receive continuous advice and support through our global network of local experts to help them solve their business problems, giving them the confidence to achieve their business ambitions. Formed in 1981, Sage was floated on the London Stock Exchange in 1989 and entered the FTSE 100 in 1999. Sage has over 6 million customers and more than 12,700 employees in 24 countries covering the UK & Ireland, mainland Europe, North America, South Africa, Australia, Asia and Brazil. For further information please visit www.sage.com
For more information about Sage in North America, please visit the company website at NA.Sage.com. Follow Sage North America on Facebook, Facebook.com/Sage, and Twitter, Twitter.com/SageNAmerica.
©2013 Sage Software, Inc. All rights reserved. Sage, the Sage logos, and the Sage product and service names mentioned herein are registered trademarks or trademarks of Sage Software, Inc. or its affiliated entities. All other trademarks are the property of their respective owners.