Will Moderna Vaccine News Boost Biotech ETFs?
November 12, 2020 at 15:08 PM EST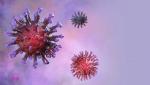 Monday saw stocks and index ETFs surge, after the announcement from Pfizer that the pharmaceutical giant had a vaccine candidate with an over 90% effectiveness in clinical trials. Now another biotech, Moderna, is anticipated to release key data shortly from a late-stage trial, that will reveal...