Can Fallen Angel ETFs Strike the Right Mix of Risk and Reward?
April 20, 2021 at 12:01 PM EDT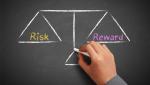 The VanEck Vectors Fallen Angel High Yield Bond ETF (NASDAQ: ANGL) is a surprisingly credible option for investors looking to elevate retirement income streams. ANGL seeks to replicate as closely as possible the price and yield performance of the ICE BofAML US Fallen Angel High Yield Index. The...