Looking for a Comprehensive Investing Strategy in Europe?
July 08, 2021 at 15:00 PM EDT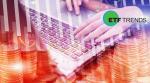 Supported by a cyclical value rally on par with that of the U.S., European equities are among asset allocators' most preferred ideas for the second half of 2021. Indeed, valuations across the pond are attractive, but isolating specific European countries that offer investors the most upside...