Is Now the Time for Quality International Dividends?
July 16, 2021 at 16:19 PM EDT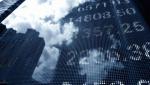 Rarely is it a bad time for investors to embrace the quality factor, but now looks like a particularly good time to tap international equities that fit the quality bill. Enter the WisdomTree International Quality Dividend Growth Fund (CBOE: IQDG). Proving that quality works in investors'...