Looking to Cash In on a Stronger U.S. Dollar?
August 20, 2021 at 13:34 PM EDT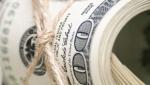 Many equity-focused investors may not be aware of this, but the U.S. dollar is one of this year's best-performing currencies. In fact, the dollar is standing out against the backdrop of other traditional hedges (gold and some bonds) vexing investors. While some investors believe the dollar...