Top Estate planning lawyer founder of the Law Offices of Robert H. Brumfield, P.C., in Bakersfield, CA outlines several errors doctors make when planning to shield their assets from possible future legal action. For more information please visit https://www.brumfieldlawgroup.com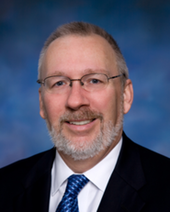 Bakersfield, CA, United States - August 31, 2021 /MM-REB/ —
Due to medical malpractice lawsuits, doctors could find their assets easy prey if they don't plan ahead, revealed Elder Law Attorney Robert H. Brumfield.
For more information please visit https://www.brumfieldlawgroup.com
The founder of the Law Offices of Robert H. Brumfield, P.C., in Bakersfield, CA, outlined several potential errors doctors make when planning to shield their assets from possible future legal action.
He disclosed one significant error was incorrectly assigning assets to a spouse. "If a couple divorce or a spouse gets into legal difficulties, those assets could well be in jeopardy. So an effective asset protection plan is critical."
Failing to have sufficient liability insurance was also a common mistake among his clients in the medical community.
Brumfield said: "Umbrella liability insurance covers the gaps left by homeowners and auto insurance. It often acts as an additional layer of security if a practitioner faces a lawsuit."
Medical professionals can also be caught out by adding their names to vehicles others use. "For example, if an adult child operates cars, jet skis and boats that are also legally in your name, then you could get sued if your child encounters an accident."
He added: "Another mistake is assuming revocable living trusts are protected from creditors. A revocable living trust allows you to freely transfer assets in and out of a trust, but the drawback could be when a judge orders you to use money in a living trust to pay back a creditor."
Doctors also slipped up when trying to protect their assets intended for inheritance purposes. Brumfield said: "An asset protection trust must include a trustee who is someone other than the beneficiary. By doing this, assets will be shielded from someone, like an ex-spouse, that could take away money intended for your children."
Medical practitioners also often overlook the details of transferring wealth to their family from their IRA or qualified retirement plan, particularly after the new federal SECURE Act. "A physician's IRA or other retirement plans will be one of their largest assets," he said. "But they are either overlooked for protection or little attention given to the beneficiary designations."
He urged doctors to seek advice from an experienced asset protection attorney before making any significant decisions to avoid such errors.
source: http://RecommendedExperts.biz
Contact Info:
Name: Robert H Brumfield
Email: Send Email
Organization: Law Offices of Robert H. Brumfield, P.C.
Address: 1810 Westwind Drive, Suite 100, Bakersfield, CA 93301
Phone: (661) 416-3735
Website: https://www.brumfieldlawgroup.com
Source: MM-REB
Release ID: 89042546