Are you having difficulty overcoming tragedy? Are you in a dark situation that you see no way out of? No longer allow chaos and confusion to hold you captive.
(PRUnderground) September 13th, 2021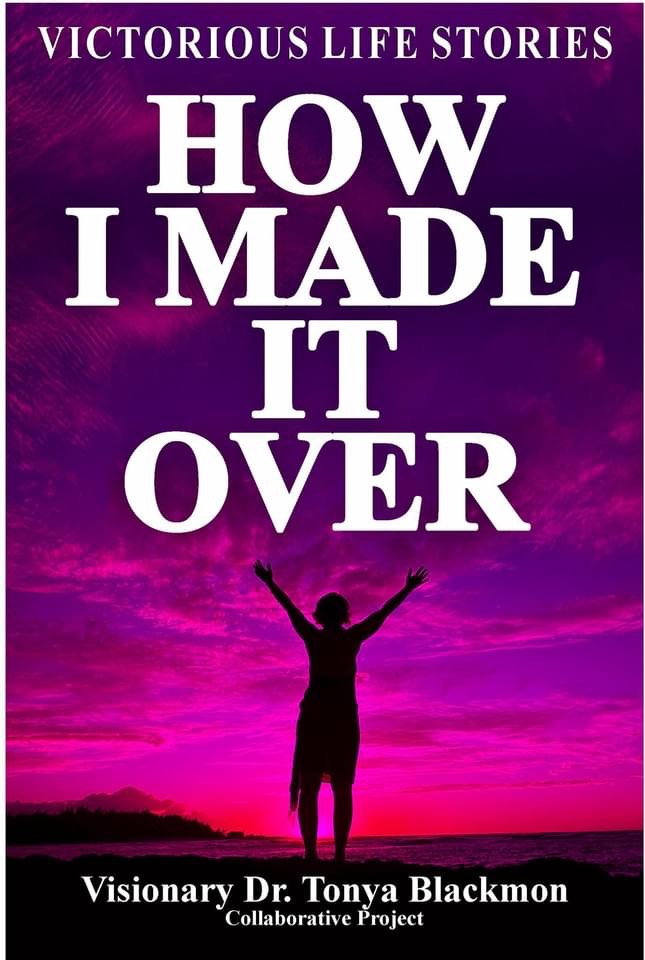 In this book Dr. Tonya, and 20+ coauthors dive into what it means to discover your truth. Each coauthor shares their mistakes, challenges, and successes. If you or someone you know are facing life challenges due to childhood trauma, spousal abuse, or financial hardships, this is the book for you.
Make no mistake, the life experiences of Dr. Blackmon and the other authors are painful,  definitely not easy stories to tell. But much needed to help others to realize that your greatest gift lies next to your deepest wounds.
The contributing authors come from every walk of life. Each a star in their own right. They are Amelia Starr, Aretha Ford-Metts, Barbara Floyd Jones, Darshell Andrews, Dr. Carolyn Stephens, Dr. Dawn Menge, Dr. Lovella Mogere, Dr. Sanja Rickette Stinson, Dr. Stacy L. Henderson, Dr. TeKeisha Wade,
Felicia Golden Grimes, Gloria Walton, Jacqueline Lulu Brown, Coach Jeanine Bunzigiye, Karen Van Buren,
Lanashane O Robert, Marva Brown-Thomas, Myechia Barnett, Nova Speaks, Pamela J. Edwards, Precious Swain-Peaks, Raven J Williams, Sonya Davis, Tiffany Bell, Coach Tina Ramsay, and Sheree Alison Casey.
The book can be preordered at https://bit.ly/victory108
Dr. Tonya will also be hosting a televised book series to bring the book to the big screen and give it an audio option. Listeners can tune into the Mucho Dinero Show (Blackhouse Channel on the XOD Network & Swain Girl Media TV both available on Roku).
Who Is Dr. Tonya Blackmon
Dr. Tonya Blackmon, aka "Queen of Grants," is a Highly Sought-After Global Speaker/Trainer, Small Business Funding Expert, Mucho Dinero TV Show Producer & Super Proud "Boss Nana."
She is a 3X Best-Seller Author (Pray, Slay and Collect, & International Women of Color who Boss Up & Boss Moms). Her Most Recent books are #1 New Release 7 Days Dive into Spiritual Success, Boss Nana-How to Actually Become One, Boss Nana- 6 Figure Mentorships, is helping business people GET PAID globally.
 Founder of Conglomerate Empowerment (CGE), TEK UP Virtual Academy, Host of Secure Your OWN Bag Summit (Network), and Co-founder/Board Member of the Sassy Carmen Foundation & Boost Builders Foundation & VP of Corporate Sponsorship 2Savage Magazine.
Follow Dr. Tonya Blackmon on social media:
IG: @OnlyDrTonya
Facebook: Tonya Blackmon
Linkedin: Tonya Blackmon
You can book her at https://bookme.name/TonyaB
Make sure to visit her website at https://www.congempowerment.biz/
About Swain Girl Media
Swain Girl Media is a Publishing Company/Digital Broadcasting Network. Providing top notch quality to not only the client but the audience that they serve. SGM brings video content creators to the big screen on both Roku and Amazon Firestick, through web based platforms https://swaingirlmedia.com, youtube, vimeo and dailymotion. In audio format via Podcast available on Apple, Spotify, and Amazon Music. Also, assisting authors in publishing their books and making them available everywhere books are sold.
The post Dr. Tonya Blackmon Presents "How I Made It Over", a survival guide for the pains of life first appeared on PRUnderground.
Press Contact
Name: Precious Swain-Peaks

Phone: (786)361-8235

Email: Contact Us

Website: https://swaingirlmedia.com
Original Press Release.