Small Business Recovery Centre USA in San Diego County spiced up it's National membership drive with access to one million dollars in digital grants to Rebuild SME operations- More at 888-363-3912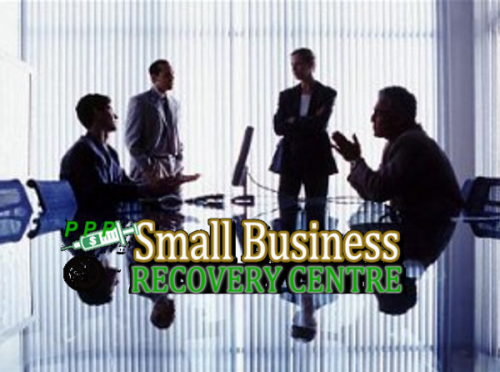 San Diego, United States - September 24, 2021 /PressCable/ —
Small and Mid-Size Enterprises gained access this week to a $1 million dollar business rebuilding grant for digitizing business operations. The doors to the digital grants program opened when the Small Business Recovery Centre USA enhanced their National new membership drive with adding the benefit for free.
The normal $144 annual SBRC USA membership had already been discounted to $99 when the nationwide new membership drive launched last month. An add-on Digital Growth Partners Benefits Program normally is offered at $249 annually. The announced enhancement means entry to the digital benefits program will be free as long as the membership is active.
Earlier this month the digital innovators supporting the Digital Growth Partners Program announced they were making $1 million in digital grants available to SBRC USA to administrate and distribute to it's membership. The grants are to be awarded to businesses disrupted by the pandemic and desire to digitize operations during the rebuilding of their operations.
F J Casalda, SBRC USA Membership Director, said, "The Centre has concluded combining the new membership drive, Digital Growth Partners Program, and the awarding of digital grants was the best option available to assist the hard hit SME's in the USA. It has been the goal since the inception of the SBRC USA to be resourceful in getting business America rebooted at the lowest cost possible. This nationwide new membership promotion meets the established center standard."
The Small Business Recovery Centre USA is located in San Diego, CA. It is from this Southern California region that the SBRC USA serves all businesses in the United States. The Centre works with government agencies and banks to assist SME's in the USA to recover from the disruptions in operations caused by the COVID-19 pandemic.
The Centre is fully funded by donations, memberships, partnerships, and the MBE Chemeria Consultancy established in 1976. Anyone interested in learning more about the Small Business Recovery Centre USA or membership are encouraged to go to their website to learn more.
Contact Info:
Name: Janice Generol
Email: Send Email
Organization: Small Business Recovery Centre USA
Address: 2400 Grove Ave, San Diego, CA 92154, United States
Website: https://BusinessRecoveryCentre.us
Source: PressCable
Release ID: 89046814