What Could Possibly Go Wrong?
January 15, 2023 at 08:30 AM EST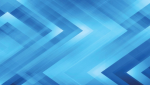 By Kevin Flanagan Head of Fixed Income Strategy Follow Kevin Flanagan @KevinFlanaganWT It's the beginning of a new year, and if there is anything perhaps different about 2023, it's that most economic/macro outlooks seem to be all on the same page. In fact, I have found it difficult to find much in the way of [...] The post What Could Possibly Go Wrong? appeared first on ETF Trends .