An "Un-Conditional" Guarantee?
January 21, 2023 at 07:30 AM EST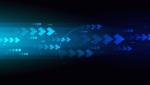 By Kevin Flanagan Head of Fixed Income Strategy Follow Kevin Flanagan @KevinFlanaganWT The money and bond markets are already knee-deep in Fed policy conjecture only a couple of weeks into the new year. While the latest jobs data revealed a continued solid labor market setting to end 2022, other economic indicators, such as for manufacturing and services, pointed to real activity [...] The post An "Un-Conditional" Guarantee? appeared first on ETF Trends .