Shelter From the Storm?
March 05, 2023 at 08:30 AM EST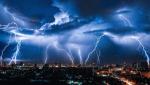 By Kevin Flanagan Head of Fixed Income Strategy Last week, I blogged on the theme of the recent shifting narrative in the money and bond markets. One of the key catalysts behind this changing dynamic came from two inflation readings (CPI & PPI), which revealed that the 'cooling' effect that had been on display in Q4, had been dialed back [...] The post Shelter From the Storm? appeared first on ETF Trends .