Value, Growth or Neither?
March 11, 2023 at 08:30 AM EST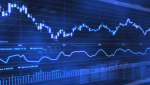 Pierre Debru, Head of Quantitative Research & Multi Asset Solutions at WisdomTree in Europe, and Christopher Gannatti, CFA, Global Head of Research Looking at equity markets as a conflict between value stocks and growth stocks has become a reflex for many market commentators. 'Growth is beating value' (or the other way around) is always a good headline. As value [...] The post Value, Growth or Neither? appeared first on ETF Trends .